March 19, 2015
NEH Chair William Adams To Share Fresh Perspectives on the Humanities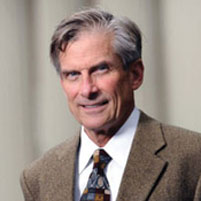 William Adams, the chairman of the National Endowment for the Humanities (NEH), believes that government support for the public humanities is critical to our national welfare.

In the last five years, the NEH has granted more than $22 million to support humanities programs, research and collections in Pennsylvania. As the agency gears up to celebrate its 50th anniversary in 2015-2016, Adams believes the NEH can do more to address major challenges in society.

Adams hopes to influence the work of the NEH through several grant initiatives. He will share his fresh perspective on the humanities at Carnegie Mellon University at 10:30 a.m., Friday, March 27 in the Cohon University Center's Rangos 1 Ballroom.