April 21, 2015
Eighteen Dietrich College Students Inducted Into Phi Kappa Phi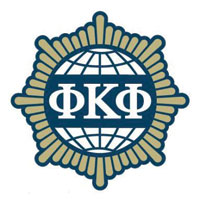 Eighteen of the Carnegie Mellon University students accepted into
Phi Kappa Phi
are Dietrich College of Humanities and Social Sciences students.
Phi Kappa Phi is a national honor society that recognizes excellence in scholarship in all academic disciplines. It is the nation's oldest and most selective collegiate honor society.
An invitation to the society acknowledges distinguished performance in study, research, or leadership, sustained over a period of years. Members are offered opportunities to learn and grow alongside other Phi Kappa Phi members.
Sixty-five students from CMU were chosen for membership.
The Dietrich College students selected for the Spring 2015 semester are:
Jenna Bodnar, English
Christophe Combemale, Ethics, History and Public Policy
Ronald Fudala II, Economics and Statistics
Eleanor Haglund, English
Erin Kiekhaefer, Global Studies
Daniel Kusbit, Philosophy
Emily LaRosa, Ethics, History and Public Policy
Jonghwan Lee, Economics and Statistics
Emma R. Livne, Global Studies
Nicole E. Marrow, Decision Science
Richa Mohan, Economics and Statistics
David Moss, Economics
Michelle Ong, Economics
Jessica Phoa, History
Kristina C. Schiffhauer, Statistics
Colin A. Shaffer, Philosophy
Thomas L. Vielott, History
Ronald Yurko, Jr., Statistics
Related Article:
Two English Department Majors Accepted into Prestigious Academic Honors Society
___
By:
Shilo Rea