May 18, 2023
Peer Health Advocates: Help for Students, by Students
By Marissa Pekular mpekular(through)andrew.cmu.edu
Housed under University Health Services, Peer Health Advocates (PHA) are student employees who are engaged in health education and dedicated to promoting the well-being of all students within the Carnegie Mellon University campus community.
The students are trained to guide their peers to consider environmental factors that influence health, such as sleeping habits, sexual health, substance use, harm reduction, mental health, body image, nutrition, diet culture and body image.
PHAs provide a unique resource for CMU students seeking health and wellness information or someone to talk with. PHAs are available to assist the campus community through educational programs, events or in-person support.
"There's a lot of research regarding where people get their information, and people talk to their peers and friends in their communities," said Wren Ritchie, the CMU Health Promotion Specialist and PHA supervisor. "PHAs are an access point, serving as someone within the community to speak to these issues and hold conversations with accurate information."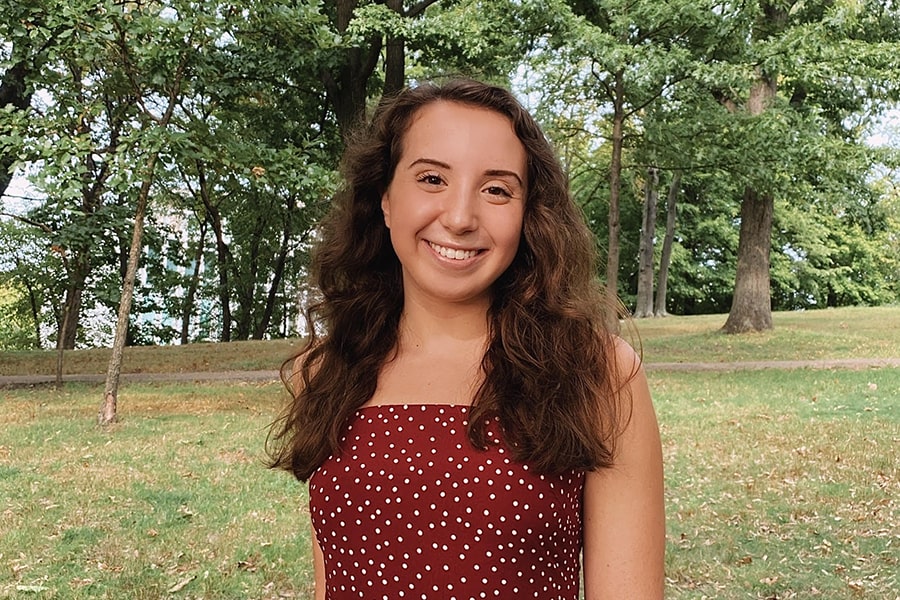 Emily Jordan
Rising senior Emily Jordan joined PHA to be a compassionate support system for students at CMU. Double majoring in psychology and biological sciences on a pre-med track, she enjoys having meaningful conversations with students and is working on specializing in mental health awareness and education for next semester.
"It's been a positive experience. I've been a PHA for two years, and I can see in myself that I've learned so much," Jordan said. "The amount of training I received as an advocate has allowed me to educate my friends and be there for them."
Working as a PHA requires a capacity for caring, listening and educating. Rising senior Justin Lam is one of the several PHAs who embodies these qualities. As a pre-med student studying chemical engineering and biomedical engineering, Lam joined the PHA team to better understand health promotion and be an advocate for his campus community.
As a PHA, Lam has worked to promote sexual health through initiatives such as Free Condom Fridays as well as other sex-ed and body positivity programs. He is working on specializing in disability services next semester.
"It is great to meet new people and form new connections," Lam said. "As a PHA, you can educate yourself on topics you wouldn't learn otherwise."
Ritchie explained that the PHA program is undergoing significant changes, revamping itself for the fall 2023 semester. There will be more programming topics and peer-to-peer support, and the group is moving to the new Highmark Center for Health, Wellness and Athletics, which is set to open in August 2024. Ritchie is excited to begin extending the PHA services to graduate students in the fall. In addition, the program will connect with other student organizations and departments such as Dining Services, Wellness Initiatives and Title IX.
"The program needs to shift to the needs of new spaces post-pandemic," said Ritchie. "It will be more reflective of student body. The program exists for students, so it should be for and by students."
As the PHA transforms to address the student population post-pandemic, it will not only continue to promote the health and well-being of the campus community, but it will also provide new, valuable resources for students who need information, services and someone who can listen.