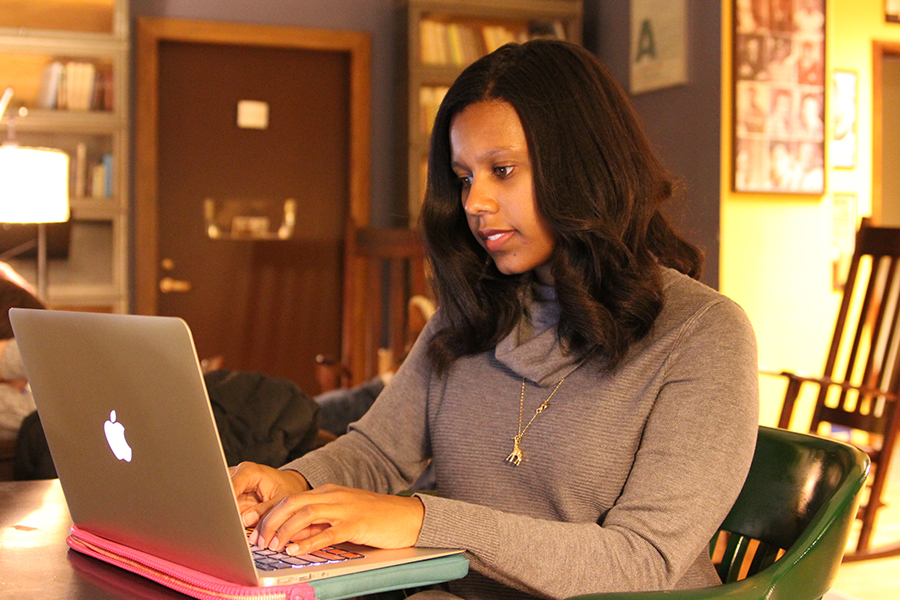 January 26, 2018
How-To: Honors Fellow Creates Guide to Sustainability
Amber James, a senior studying technical writing and communication is using her year as a Dietrich College Honors Fellow to create a tool dedicated to sustainability.
What originally began as research examining how technical communication could help keep global health projects sustainable, James' project has turned into a book full of sustainability tips as well as highlighting a case study on Global Brigades­–an organization with branches at universities across the country devoted to changing lives through clean water and sanitation, increased access to healthcare and developing business and community-owned banks. James' book will tell how Global Brigades effectively target college-aged audiences as well as look at how interpersonal communication help keep the organization and the projects they produce sustainable. 
The Dietrich College Honors Fellowship Program is an extension of the college's Senior Honors Program, and gives the fellows a head start on their thesis development.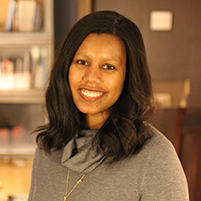 How did you come up with the idea for your honors fellow project?
During my freshman year, I signed up for a school club that was part of a non-profit called Global Water Brigades. The organization is an alternative spring break trip, so over spring break we traveled to Honduras to build water systems for communities that didn't have clean water. Global Brigades is an organization that really highlights its ability to create sustainable projects, close community connections, and large student involvement. In fact, it's a student-led movement! After my first trip I became co-president of the Carnegie Mellon University chapter of Global Water Brigades. After working with this organization for three years, I learned a lot about how they run as an organization and also what goes into making a project sustainable. This non-profit sparked my interest in sustainable development. For my project, I wanted to combine what I was studying with global health and nonprofits. Thus, my project was born. 
What stage is your book currently in?
I am currently in the writing phase. For the most part, I have collected all the information I need including numerous interviews and literature research. Now, I just need to sit down and write it! 
What are your long-term goals for the book?
My long-term goals include having it published and utilized by other organizations who are trying to become more sustainable and have more sustainable projects. I'd also like to target university-based audiences. In the future, I would like this book to be not only for non-profits, but also students. This includes students interested in nonprofit work, those who want to learn more about sustainability and those who want to learn more about effective methods of communication.  
What have you learned since starting this project? What surprised you?
I have learned a lot more about how global health projects become sustainable and how Global Brigades operates. I learned how they started as an organization and how they gained an exponential growth in volunteers. I have also learned a lot by interviewing my fellow students on their experiences with Global Brigades. I started off this project looking at technical communications and how this increases global health projects. However, after interviewing my fellow students and Global Brigades personnel (including one of the founders and current CEO), I've started to realize that interpersonal communications plays a large role in the sustainability of the organization itself and is also crucial in targeting a college-aged audience. This really surprised me! 
How has your work influenced your current studies and post graduation plans?
After volunteering with Global Brigades for three years and working on this book, I have developed a deep interest in public health. I initially planned to go to medical school right after obtaining my undergraduate degree but have decided to get my Masters of Public Health first. I have learned a tremendous amount about the importance of public health and sustainable development and would like to pursue this kind of work in the future. I also have always loved writing and wanted to be an author as well. After working on this project, I would love to continue writing books about public health and communications.