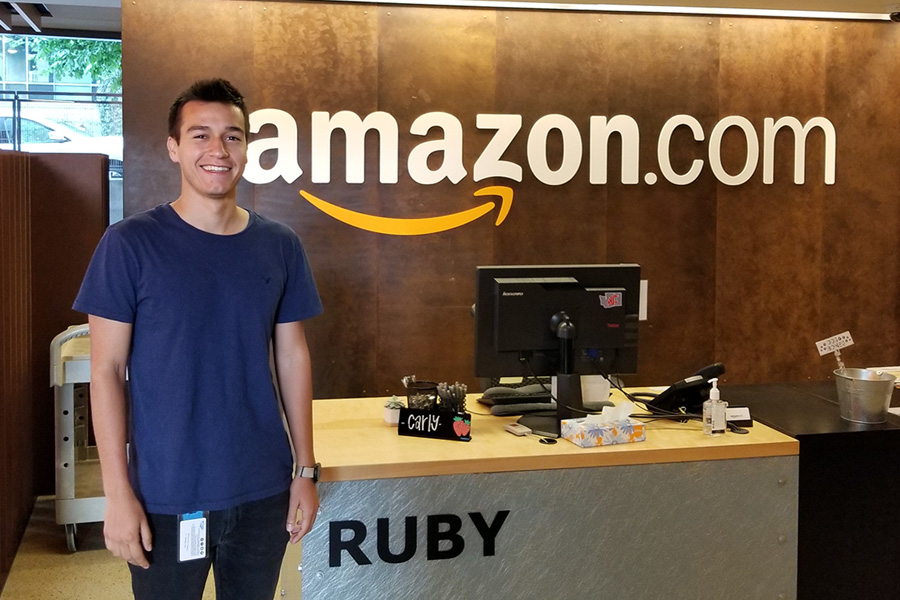 August 28, 2018
Inside Summer Internships
For many students in Carnegie Mellon University's Dietrich College of Humanities and Social Sciences, the summer months are spent conducting research, taking classes and working at internships.
Roman Kaufman, Zachary Rapaport and Maya Sripadam know quite a bit about making the most of a summer internship.
Kaufman, a student in the Information Systems Program (IS), is going into his senior year after an internship with Amazon.
"My favorite part has been the entire thing; it's all so new to me that each new sub-challenge and task offers a new realm to get into and learn a lot," Kaufman said.
Kaufman focused on implementing a search bar on a seller facing site, so that merchants and manufacturers that sell their products through Amazon can search through their programs with Amazon. With this experience, Kaufman has had engaging tasks on frontend development, API building and working with and configuring data stores and streams.
"CMU has helped me in my internship by not only teaching me a good deal of what I needed to know, but also by giving me the experience and 'know-how' to find out what I didn't," Kaufman said. "The main takeaway of my internship is the immense amount of knowledge hands-on work gives, as well as the experience it lends to better discern what I'm most passionate about going forward."
Quality internships like Kaufman's go a long way.
"My internship was valuable, because I was put in a position to learn from the experience of my coworkers," Kaufman said. "It's also a great confidence builder to put into practice what you've been learning in school."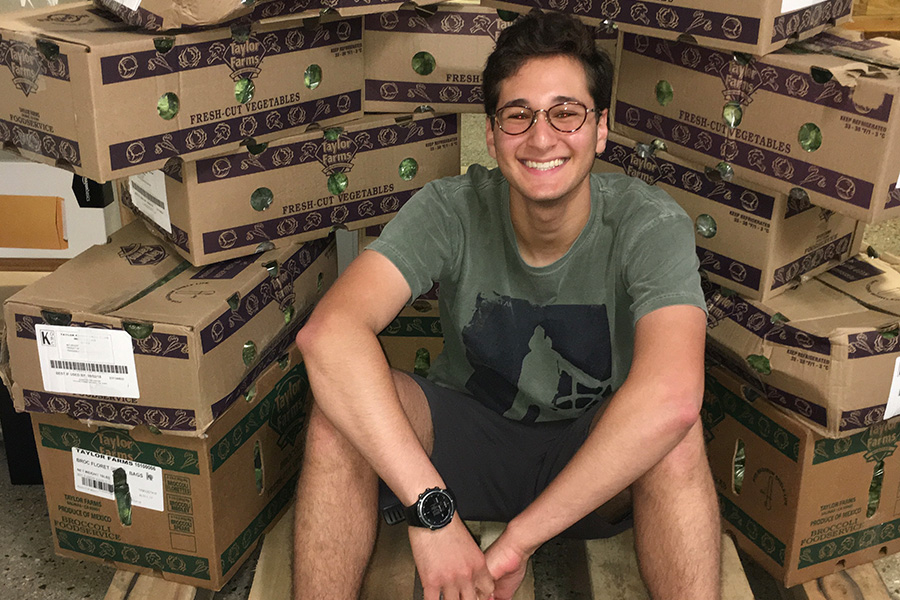 Internships can be transformational experiences, as Rapaport found with 412 Food Rescue. Rapaport found his internship through the Dietrich College Pittsburgh Summer Internship Program, which is designed for undergraduates to engage and connect with organizations in Pittsburgh.
"My job as an operations intern was to match unsellable yet perfectly good food with nonprofit organizations before it entered the waste stream," said Rapaport, a junior studying global studies and art in the Bachelor of Humanities and Arts. "Once that match had been made, the 'rescue' was dispatched to 412 Food Rescue's app to alert our food rescue heroes, volunteers who transport food donations from our donors to nonprofit partners."
412 Food Rescue was founded three years ago with a mission to disrupt the disconnect between food waste, hunger and environmental sustainability. Since then, the organization has rescued more than 4 million pounds of food, mitigated nearly 2 million pounds of CO2 emissions and has grown a volunteer network of 4,000 people and counting.
"What I loved the most were the people I interacted with every day, both in the office and throughout Pittsburgh," Rapaport said. "The folks at 412 Food Rescue have incredible enthusiasm, and the passion they have for what they do is undoubtedly contagious. A typical day at 412 Food Rescue is characterized by spontaneity, and it's clear that the team thrives on that energy. I'm lucky to have been part of it."
Rapaport continued, "The summer was a continuous stream of learning, and I will move forward with new knowledge, enduring relationships and a deeper appreciation for the Pittsburgh community."
As an intern, Rapaport has made a difference with 412 Food Rescue.
"Zachary has brought an immense amount of commitment, creativity and care to the 412 Food Rescue as an organization, but moreover to all of our partners— donors, nonprofits and food rescue heroes," said Mel Cronin, program manager at 412 Food Rescue. "Zachary has added to the team by taking initiative on all daily tasks, therefore allowing the 412 Food Rescue team to have a wider and larger impact. Zachary is a problem-solver and person-to-person oriented. He is reliable and it's such an honor to work with him on a daily basis."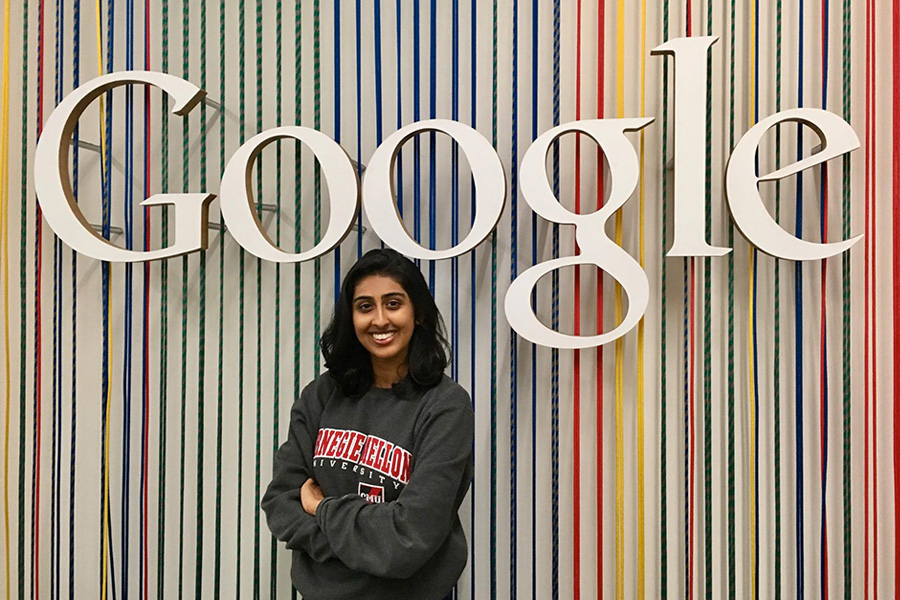 A junior in the Quantitative Social Science Scholars Program (QSSS), Maya Sripadam spent her summer putting her CMU education to work as a software engineer in Ads at Google.
"Doing a software engineering internship in industry is different than completing a project at school. Problems are not designed with a solution in mind," Sripadam said. "Often, hours of work will only lead to small incremental progress. The types of problems you encounter often require studying internal tools and figuring out how to integrate your code with existing code. Running programs and learning how to develop code in a new environment is skill."
Sripadam's classes in QSSS and IS helped her master her internship.
"My major and its flexibility are integral in what I'm doing," Sripadam said. "Being able to simultaneously take marketing, database design and social science seminars allow me to analyze why I'm doing what I'm doing and find valuable links between different skill sets. If I didn't have depth and breadth of knowledge that I got from my time at CMU, I probably wouldn't be able to contribute to my internship work in a novel way."
Before her summer internship was even over, Sripadam began preparing for a fall internship with Ford's autonomous vehicles team as a product development intern.