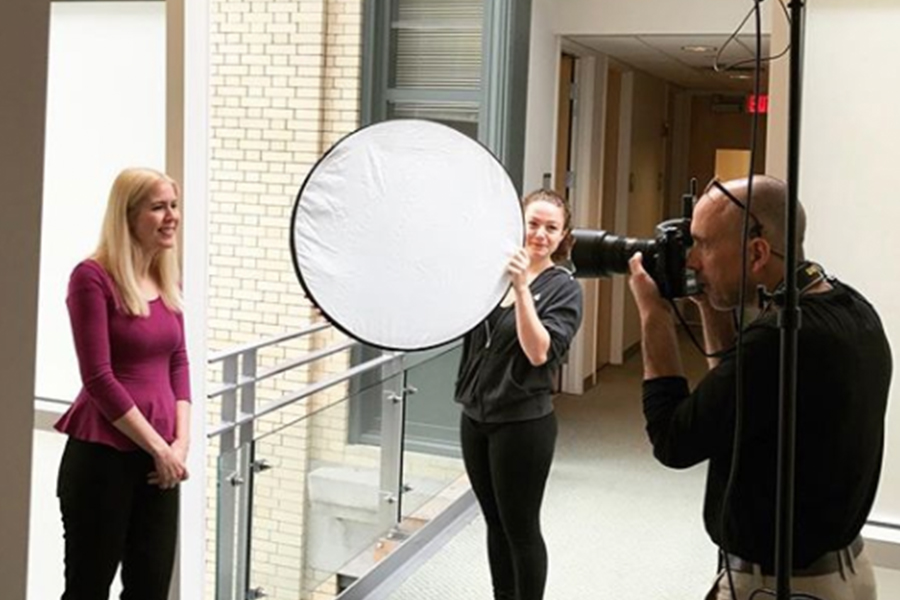 December 21, 2017
Pittsburgh Organizations Can Now Find CMU Dietrich College Interns More Easily
Quality internships and quality interns can be hard to come by. However, for Pittsburgh-based organizations and Carnegie Mellon University's Dietrich College of Humanities and Social Sciences students, it's all about to become a little bit easier.
Launching in 2018, the Dietrich College Pittsburgh Summer Internship Program will offer students in need of valuable internship experiences an opportunity to connect with companies and organizations in the Pittsburgh area, particularly in ways that benefit the community. Students accepted into the program will receive financial support of up to $2,500. Eligible students must have a Dietrich College primary major or be a student in the Bachelor of Humanities and Arts or Science and Humanities Scholars intercollege programs.
According to Cameron Dively, an ethics, history and public policy senior who helped kick- start the idea, "I had a great internship with The Carey Group in Pittsburgh this past summer. I was working on national lobbying campaigns and with local and national non-profit groups. Every day I was given tasks for which I had almost no relevant experience, but I could depend on the guidance and support from everyone in the office. I learned a ton." 
Dively continued, "I also came across dozens of organizations that could easily provide significant internships and that would love to have a Dietrich College student as an intern."
Dively proposed building a Pittsburgh based internship program to Dietrich College Dean Richard Scheines, and the two of them have partnered—with several others in the college—to make it happen.  
"I had been thinking about creating a program to fund meaningful internships, both for organizations that might not be able to afford a summer intern,and for students who can't afford to work for free. When Cameron came in and pitched Pittsburgh, things immediately came together," said Scheines. 
Internships will take place in summer 2018 throughout the Pittsburgh area and will vary based on the needs of each organization. Internship descriptions will be posted throughout the month of January.
Dietrich College staff members will provide light supervision and consulting support while running a series of events to create a community of participating students who can help and learn from each other.
Interested students must apply to the program by Feb. 1. Applicants will be notified if they've been selected to participate in the program by February 15.  Selected applicants will then send letters of interest and resumes to no more than five individual internships by March 1 and accept an internship offer before the end of March.
Pictured above: Sarah Gutekunst (DC'17) (center) was a public relations intern for the Dietrich College's Dean's Office during her senior year. The new Dietrich College Pittsburgh Summer Internship Program will now make it easier for students to intern for Pittsburgh organizations.