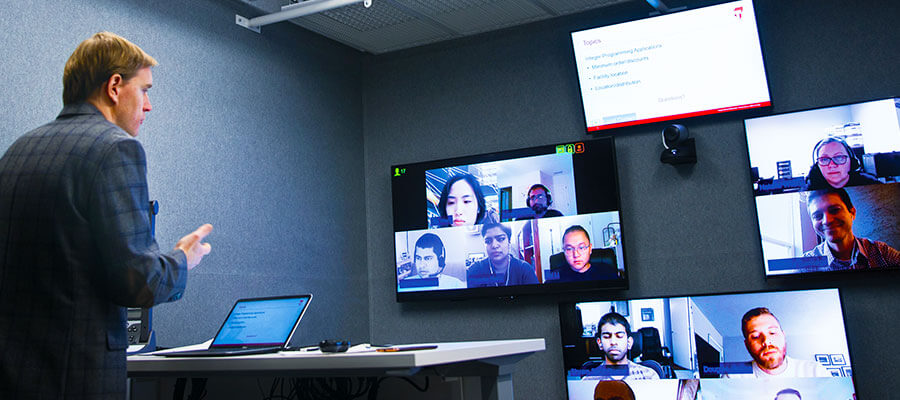 How the Online Hybrid MBA Works
Get a top-tier education from wherever you live and still make personal connections that will last a lifetime. It's the best of both worlds!
---
The Tepper School Part-Time Online MBA is not like other online MBAs. All classes are taught by our own renowned faculty and weekly online classes are augmented by in-person Access Weekends several times a year, letting you connect in person with classmates and professors. You don't have to compromise quality for convenience. 
How it Works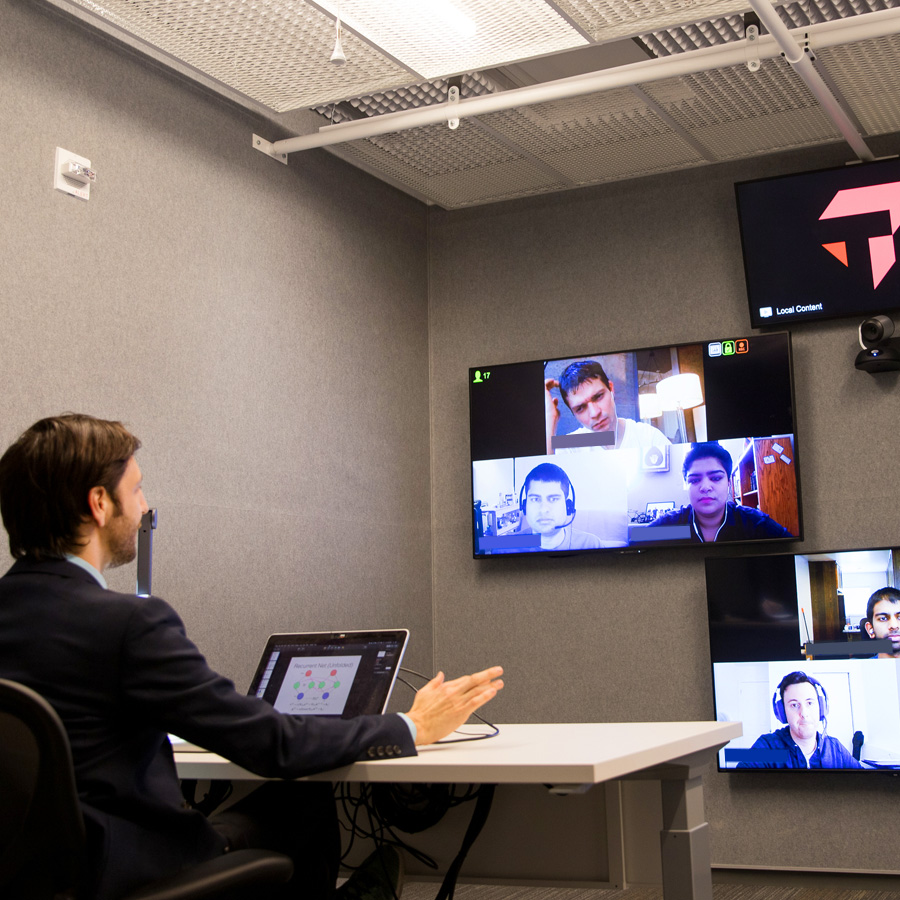 Synchronous Classes
Two evenings a week, you'll attend live online classes taught by the same faculty who teach in the full-time program.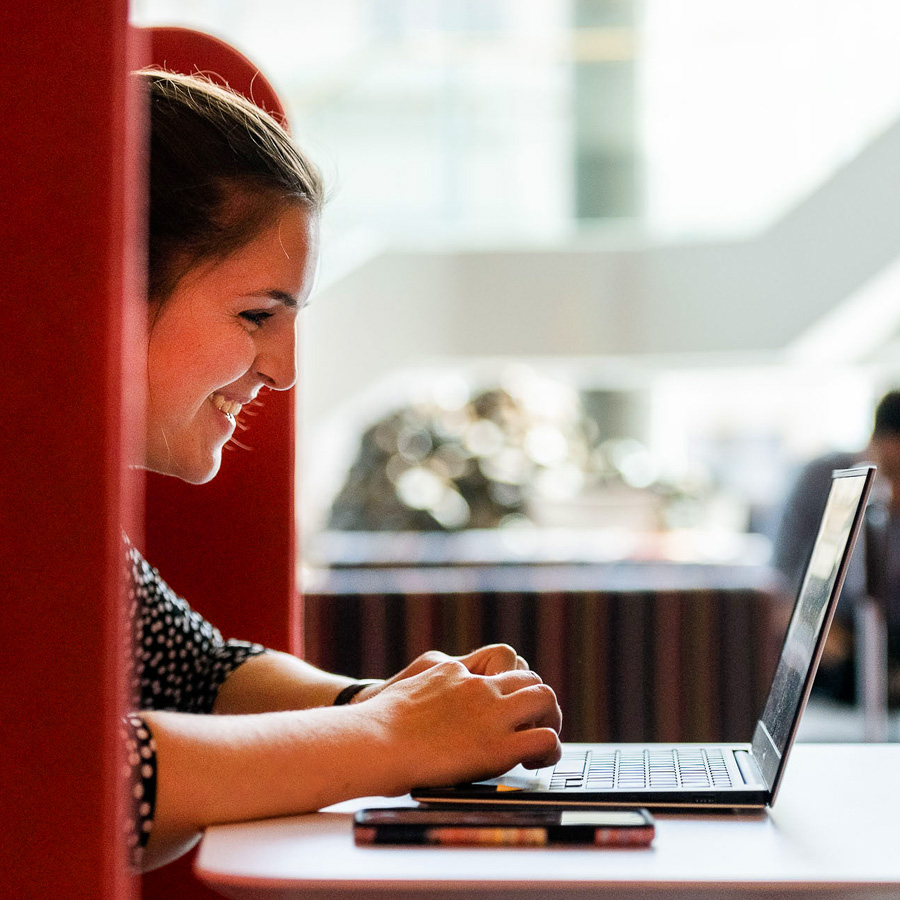 Asynchronous Classes
Pre-recorded lectures and additional content augment your weekly classes and can be completed when it's convenient for you.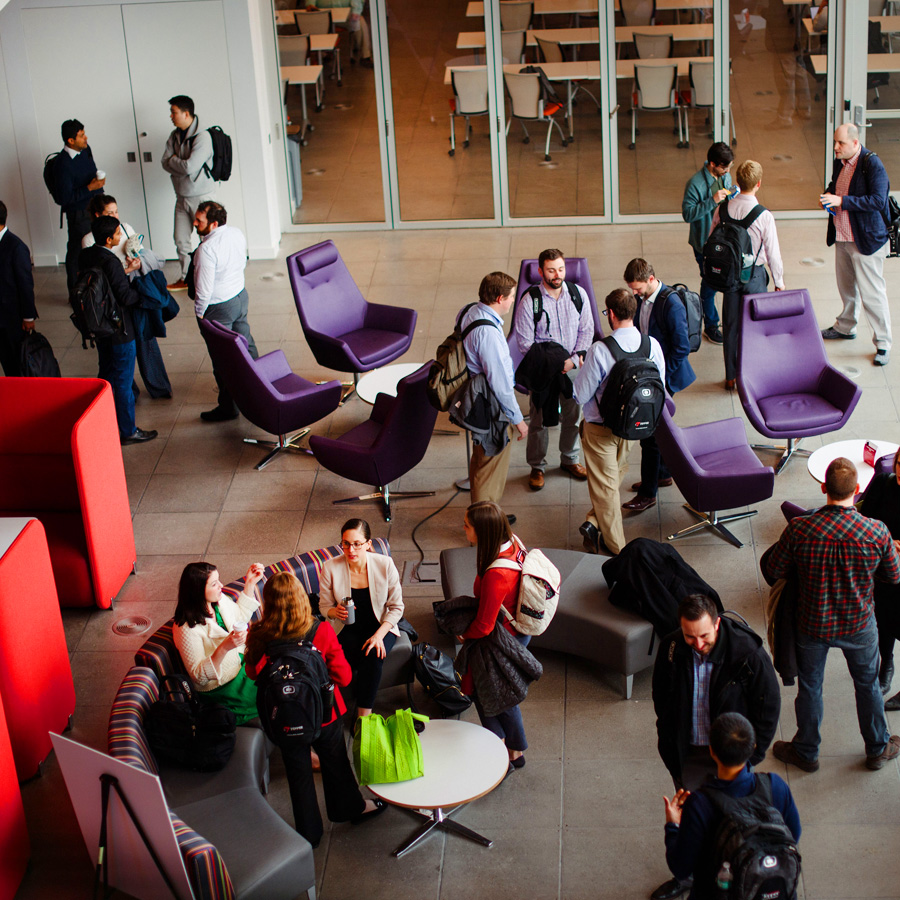 Access Weekends
Between each mini-semester, you'll join your cohort for in-person classes and connect with faculty, classmates, and alumni.
Experience Interactive Classes 
No matter which format you choose, the Tepper School provides the opportunity to be surrounded by some of the sharpest, most talented people you'll ever meet. Weekly live classes and offline group projects allow for and encourage extensive personal interaction with both faculty and classmates.
Sit in on a live class and see for yourself.
Get Connected During Access Weekends
Are you concerned that you won't make personal and professional connections in an online program? We've got that covered.
Your connections are strengthened during Access Weekends held six times a year in Pittsburgh, Silicon Valley, Philadelphia and Washington, D.C. giving you the in-person experience you won't get in other online programs.  You'll start all of your classes in person, enhancing the learning experience and building meaningful relationships with your faculty and colleagues.
What Is an Access Weekend Like? Hear From the Students Who Attend
Access Weekends also include more than academics. You'll visit top companies to learn about their strategies and hiring practices, interact with speakers related to the industries you are studying, and network with alumni and full-time MBAs when you are on campus.