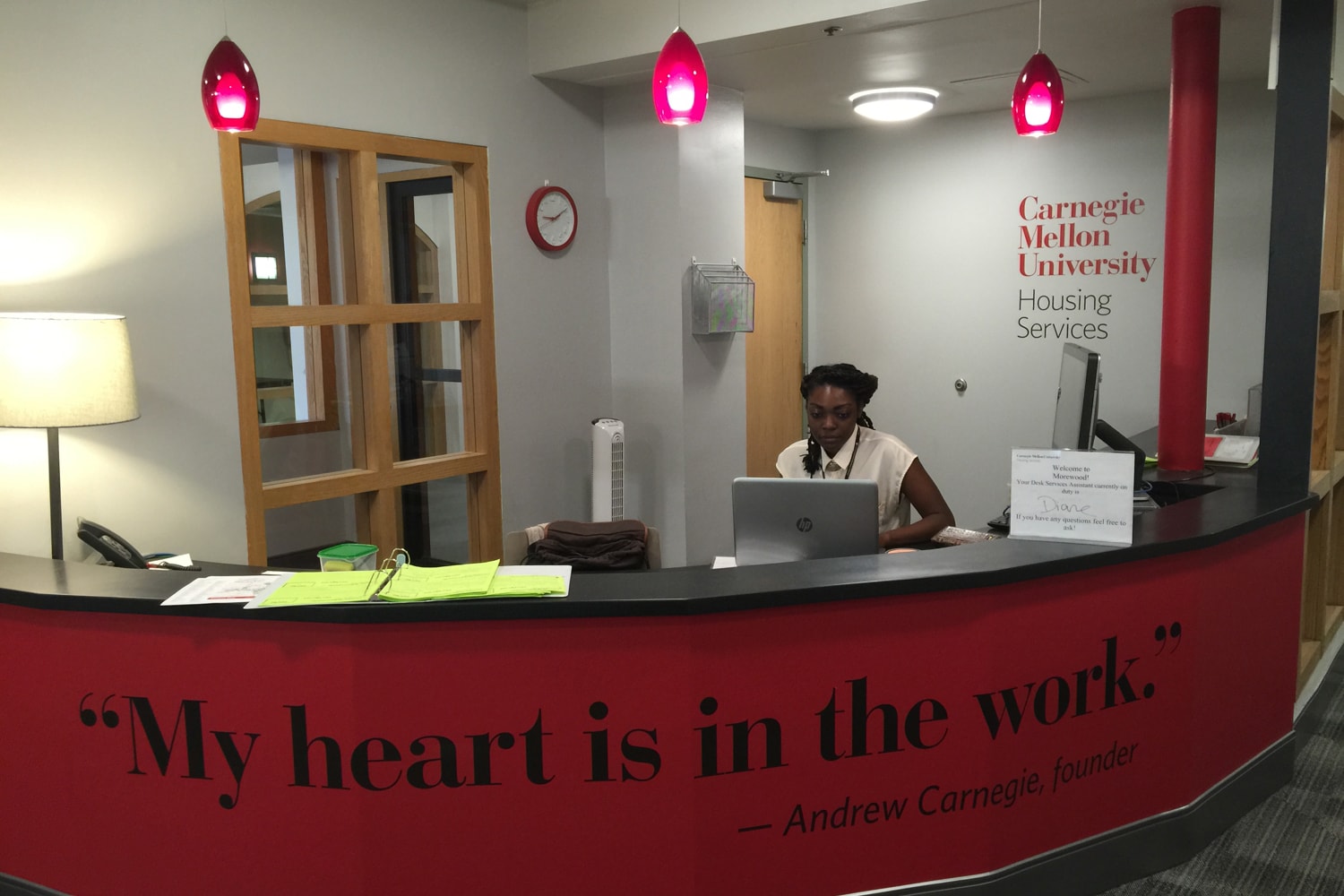 August 14, 2018
Housing Introduces Neighborhood Desk Model
Media Inquiries
Mandi Semple
Director of Marketing, Student Affairs
Housing's Desk Services is introducing a new neighborhood desk model! Each campus neighborhood - the Morewood Corridor, The Hill, and the Oakland community - will have one desk location per area - Morewood Gardens, Donner House, and Residence on Fifth, respectively.
Staffed by desk attendants, these desks serve as resources for the following services and amenities:
general information about buildings in the neighborhoods, available amenities, neighborhood events, and campus directions
equipment check out
lock out assistance (beginning when classes start)
lost and found
liaison for general Housing Services and Residential Education questions
red cart check-out
printing stations (including paper/stapler stocking and basic troubleshooting)
An important goal of the neighborhood model is to improve security within the residence halls. Thus, all residents will be required to use their ID cards to gain access to any housing building.  Desk attendants will not buzz any students into a building, so all students/residents will need to have access on their ID cards or have a resident of the building accompany them in.
This chart explains in more detail services and access per neighborhood desk:
Morewood Corridor Neighborhood

Morewood Gardens
Open from 10:00 - 2:00 a.m.
Phone Number: 412-268-2080