Welcome home.
Carnegie Mellon's housing communities provide students with opportunities to enhance their personal growth and development as they progress through their college years. Each community - whether first-year, upperclass, or fraternity and sorority - has its own distinctive character, traditions, and design but all share core focus areas: belonging, cultural competency, local and global citizenship, and well-being.
The house model is designed to promote abundant and meaningful interaction among community members. As such, students are encouraged to take an active role within their residential communities and are strong partners in building safe, positive communities where each person may share with others their unique strengths and talents.
Donner House
Affectionately known as Big Blue, Donner is full of history, folklore, and student pride!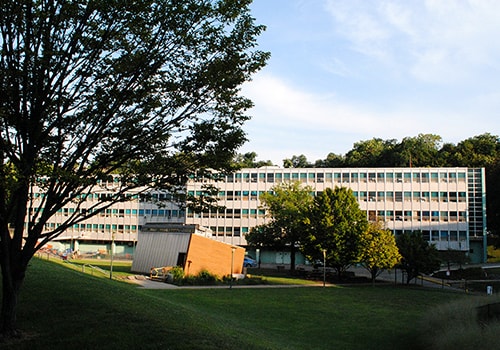 First-Year Housing
Campus housing is required and guaranteed for all first-year students. Most incoming students are assigned to designated first-year areas in traditional residence halls or apartments.
First-year houses place a strong emphasis on exposure to new ideas and new people as residents become oriented to the Carnegie Mellon community. Students are strongly encouraged to take an active role in the development of their house communities, traditions, and culture through House Councils, and a variety of service-learning opportunities.
Upper-Class Housing
Upper-class communities house students from varying class years, a true benefit for residents who then get to share in the diverse experiences that are brought to the community. These houses are some of the largest at Carnegie Mellon and offer independence for residents. At the same time, upper-class housing provides students with continuity in their Carnegie Mellon experience, by being surrounded by friends and peers, living in a supportive and secure environment, and engaging in house traditions that are maintained year after year.
First-year or undergraduates living in university housing participate in Room Selection each winter to their select their university housing for the next academic year.
Roselawn Houses
Located on The Hill, Roselawn Houses line a charming, private street, giving them a neighborhood feel.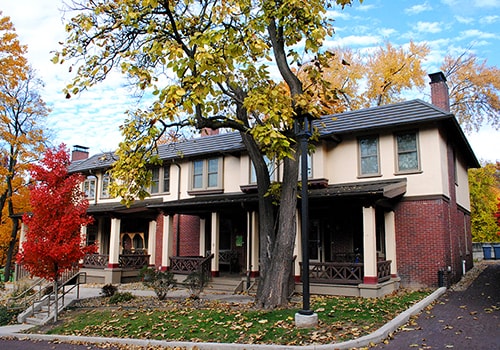 Greek Quad
The Quad offers housing for upperclass members of Carnegie Mellon fraternity and sorority chapters.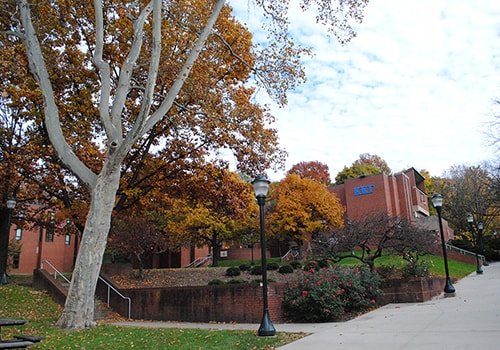 Fraternity & Sorority Life Housing
Governed by the Office of Student Leadership, Involvement, and Civic Engagement (SLICE), Carnegie Mellon fraternities and sororities foster a rich undergraduate experience while developing leaders in the arenas of academic achievement, service to others, social interaction, and athletics.
Housing and Res Ed work collaboratively with fraternities and sororities to offer on-campus living for upper-class members of fraternity and sorority life organizations. Fraternity and sorority life residents enjoy the benefits of campus amenities and conveniences as well as the sense of community offered through the lived experience in their chapter house.
Explore fraternity and sorority life housing at Carnegie Mellon!