Leisure Activities and Well-Being: Volunteerism and Cognitive Functioning in Older Adults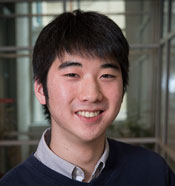 Project led by:
One Hyuk (John) Ra

Project Adviser:
Vicki Helgeson
Give To General Fund
Read his blog
---
Project Description
For the past two years I have served as a volunteer with the Hospital Elder Life Program at the University of Pittsburgh Medical Center/Shadyside. My primary duties have been to communicate the needs of the patients to the nursing staff and to engage in active conversation with patients at risk for delirium. Through this experience, I have interacted with older patients with various levels of cognitive functioning, delirium, and dementia. I have been able to link this experience with my course work in biology and psychology, as well as with research with Dr. Vicki Helgeson for over a year. During this time this has become a particularly important area of interest to me, not least because of the relationships developed with the older adults who I have had the chance to meet and come to know. It has also helped me appreciate more fully my mother's work as the manager of a Korean nursing home in New Jersey.

In this study I intend to examine the relation between volunteerism and health in older adults, to expand upon the outcomes of volunteerism in previous research to include cognitive functioning, and to determine the mechanisms behind such a relation. The relation of volunteerism to general well-being, quality of life, and mortality in older adults has been studied in the past. Many of the findings have related volunteering to better physical health outcomes, more happiness, greater life satisfaction, higher self-esteem, and fewer symptoms of depression. Other research has shown that older adults who engage in volunteer work report having a higher quality of life and lower mortality rates within specific age groups than those who do not.  However, while many studies have examined psychological and physical health as outcomes of volunteering, few have examined the relation between volunteering and cognitive impairment in older adults. The results from this study could expand the discussion surrounding volunteerism and well-being and provide an incentive for older adults who may be at risk for cognitive impairment to engage in volunteer work.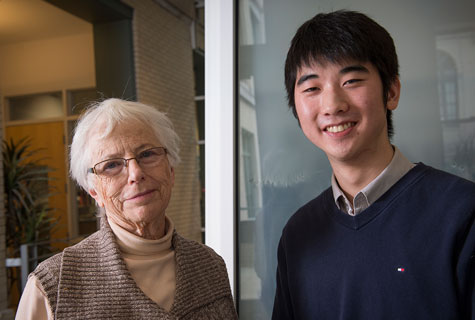 The study is longitudinal, with the second part taking place 6-8 months after the first part. One weakness of the previous studies linking volunteerism among older adults to these various well-being/health-related outcomes is that they are correlational. Therefore, it is difficult to determine whether volunteerism leads to good health or healthy people are more likely to volunteer. The findings from a longitudinal study in which the causal direction can be teased apart would greatly advance the field. Thus, in this study, fifty participants will be interviewed in-person, primarily for their recent volunteer history and level of cognitive functioning in the spring of 2014, and then again about 6-8 months later. The participants (all over the age of 75) will be drawn primarily from the Osher Lifelong Learning Institute (OLLI) at Carnegie Mellon University through advertisement; similar advertisements will also be placed around the Carnegie Mellon campus.

The independent variables will be the various aspects of recent volunteer history (e.g., hours spent volunteering in the past year, type of volunteering, motives for volunteering), and the dependent variables will be health, specifically cognitive functioning. The effects of different moderator variables, such as socioeconomic status (SES), on the relation between volunteering and cognitive functioning will also be examined. SES will be of particular interest because previous research has been divided on whether low or high SES people reap more health and well-being benefits from volunteering. The results from this study could be used to determine what kind of volunteering experiences are helpful to older adults and to learn more about why volunteering benefits health.
In an attempt to understand what it means to "succeed" as a resettled refugee, I will investigate the strategies of cultural adaptation and identity negotiation of resettled Bhutanese/Nepali refugees in Pittsburgh. I intend to focus on refugee youth and their reconciliations of refugee status, identifying as Bhutanese, Nepali or American, and their obligations to their parents, culture, and community. Based in ethnographic fieldwork with the resettled Bhutanese/Nepali refugee community in Pittsburgh, my research will interpret their experiences against a backdrop of literature about refugee resettlement in the United States to expand and reconsider perceptions of "being a refugee." The project will contribute a new perspective to refugee studies by emphasizing the perspectives on third country resettlement by those who hold refugee status.
---
Student Bio
Honors Department:
Psychology
Hometown:
East Windsor, New Jersey
Major(s):
Biological Sciences and Psychology
Future Plans:
My ultimate aspiration is to become a physician, and I still hold an adolescent dream of providing both primary care and financial security to my parents - the ironic thing is, the most difficult part of this dream would be to convince my dad to retire!
Hobbies:
Hmm . . . I need to work on this.
Fun / Interesting Fact:
My dad is a self-made expert in the construction and repair of high-end pool tables. I try to assist him whenever I can; I actually spent significant portions of my last two summers traveling the northeast corridor with my dad, building pool tables in homes and pool halls. While part of me wishes I had worked in labs and gained research experience, I never regret having worked with my dad. I learned that there really isn't such a thing as being above a certain job. A job is a job, and few things are more respectable than a person putting 100% into his or her work.