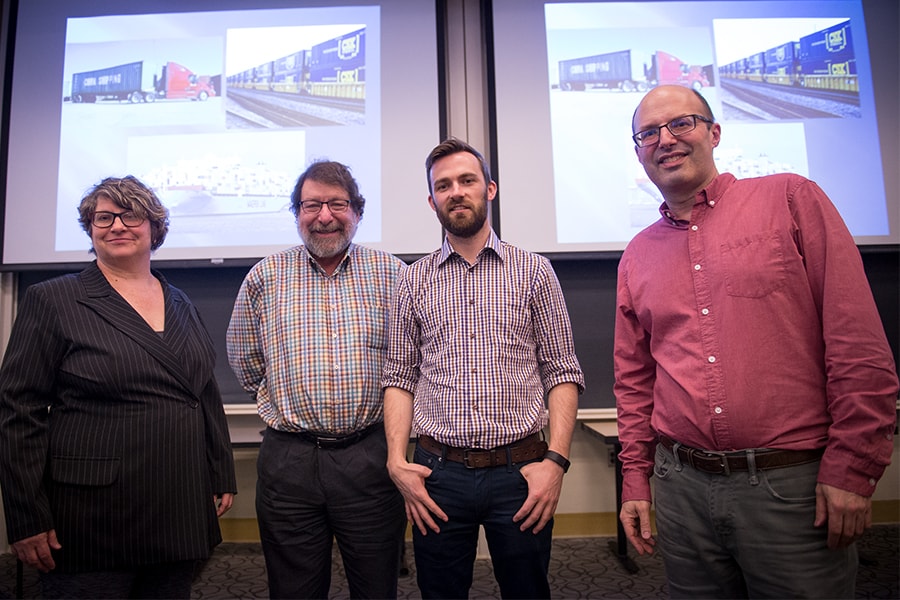 April 03, 2018
Professors Examine Inequality in Grand Challenge Seminar
By Stefanie Johndrow stef(through)cmu.edu
According to several studies, the gap between the rich and the poor in the U.S. is wider than in any developed nation. On a global scale, eight men own as much wealth as half of the world's population. 
First-year Carnegie Mellon University students are examining different demonstrations of inequality as part of the Dietrich College of Humanities and Social Sciences' Grand Challenge Seminars. 
The seminars are designed to tackle complicated societal problems from multiple angles and perspectives. Paul Eiss, associate professor of anthropology and history, Mark Kamlet, Provost Emeritus and University Professor of Economics and Public Policy in the Dietrich College and Heinz College of Information Systems and Public Policy, Kody Manke, assistant professor of psychology, and Kathy M. Newman, associate professor of English, are coming together to explore inequality across their areas of expertise.
"In my own research on the relationship between culture and the economy, as well as my political work on public school funding and local elections, I have become increasingly aware of the pernicious effects of income inequality in the United States. That is what inspired me to put together a team of faculty to teach this course," said Newman.