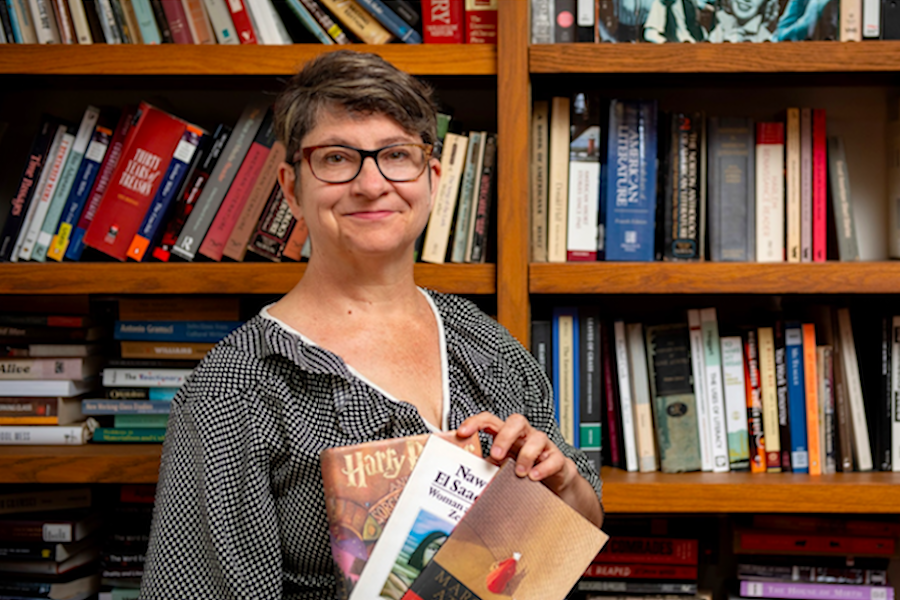 Careers and Placement for Literary & Cultural Studies Masters Graduates
Graduates pursue a range of academic and professional careers after earning the M.A. degree in Literary & Cultural Studies.
---
Examples of recent placement for CMU English M.A. students in Literary & Cultural Studies include:
Pursuing PhD programs at a variety of prestigious universities.

Professional careers in nonprofits, publishing, marketing, business.

Teaching in secondary institutions and community colleges.
Alumni Spotlight: Cate Heiner
Class of 2018, Ph.D. Student in Theatre History and Theory, University of Washington
"I frequently return to resources used in classes in my work. I'm a dramaturg by trade, so this year I've used many of the literary and theoretical approaches covered in coursework during rehearsal processes. I have also had the chance to develop a research paper from a CMU class into a published article, and I'm currently revising another submission based on a paper I gave at a conference. It's also been great to have a social network developed through CMU--I've stayed in touch with a number of others in my cohort, as well as students in the PhD program. I feel that being part of the CMU community has opened doors for me that I didn't know existed, and now I get to take advantage of those opportunities."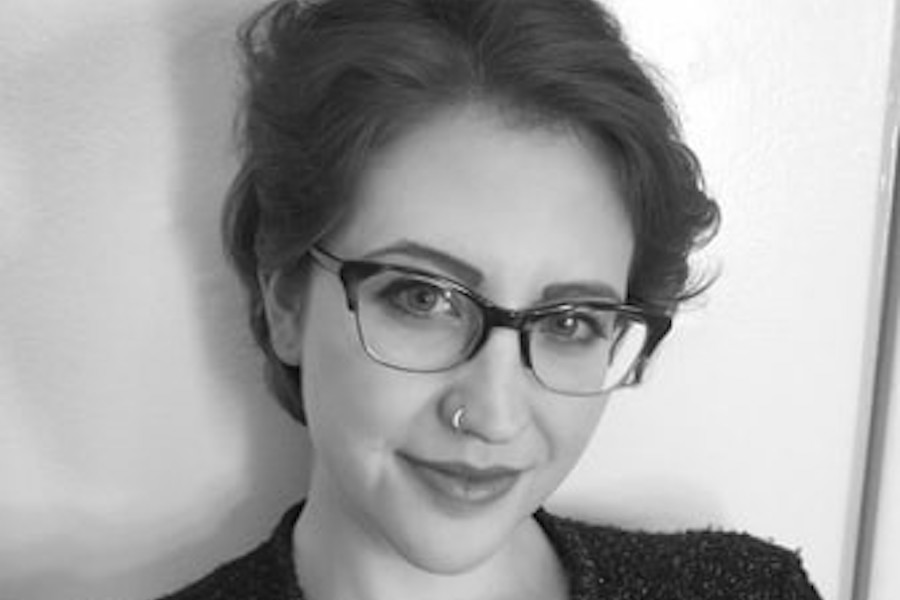 Graduate School Destinations (2013-2023)
Ph.D. Programs
Carnegie Mellon University
Duquesne University
University of Pittsburgh
University of Michigan
University of Washington
University of Maryland, College Park
University of California at Irvine
University of Texas at Austin
Northwestern University
Texas A&M University
Brown University
Johns Hopkins University
University of South Carolina
Lehigh University
Law School
Illinois Institute of Technology
University of Virginia
West Virginia University
University of California, San Francisco
Recent Jobs (2013-2023)
Duquesne University, Admissions Recruitment Coordinator
Colibri Group, Copy Editor
Genetics Society of America, Communications Specialist 
Project Manager, Bringing Health Home (Housing Authority of the City of Austin)
Abernathy MacGregor, Associate
The Pennsylvania State University - Fayette Campus, Adjunct Professor of English
Developer, JSTOR Labs
Assistant Director of Admissions (Marketing & Communications), Carnegie Mellon University
Academic Advisor, Winchester Thurston
Substitute Teacher and Paraprofessional, La Cañada Unified School District
EF Education First, ESL Teacher 
Editorial Assistant, Langtons International Agency
Editor, WebstaurantStore.com
Writer, PGH in the Round 
Copywriter, Symbiosis Educational Consultants
Claims Analyst, Paragon ARS, Inc. 
Instructional Designer, SocialCode
Associate Professor of English, Los Angeles Community College District
Managing Editor, Hermes Press
Coordinator of Public Programs, The Nelson-Atkins Museum of Art
Development Assistant, Arena Stage
Marketing Associate, Schantz Galleries 
Operations Assistant, PeerJ
Human Resources Manager, U.S. Army Reserves
Senior Solutions Architect, Amazon
Teacher, Huntington Learning Center 
Teacher, Julius West Middle School
Communications Manager, MIA+BSI: The Natural Stone Institute
Sr. Software Engineer, Duquesne Fund Services LLC 
Director of Communications & Community, Character.org
Project Manager, Quest Mindshare
English Teacher, The Ethel Walker School
Teacher, Allendale Elementary School 
Digital Scholarship Librarian, University of Pittsburgh 
Sci/Tech Editor, Salon.com
Email and Content Program Manager, Gartner 
Technical Writer, CGH Technologies, Inc.
Dreams of Hope, Academic + Community Educator
Program Administrator for the Child Welfare Education and Research Programs, University of Pittsburgh
Pricing Analyst, Thermo Fisher Scientific
Sr. Publicist, Macmilliam / Picador 
Proposal Writer, PwC
Legal Assistant, DeForest Koscelnik Yokitis & Beradinelli
Conflicts/New Business Analyst, Sidley Austin LLP
Inbound Student Advisor, Institute of International Education
Content Writer, VLN Partners