Masters of Professional Writing Program

The M.A. in Professional Writing (MAPW) program welcomes students from diverse academic and professional backgrounds interested in pursuing a variety of career interests in writing and communication.
---
The program provides students with a flexible curriculum in a supportive and inclusive environment. With a focus on practical skills and real-world applications, students graduate prepared to succeed in various industries amid today's dynamic communication environment.
Key features
Distinguished Faculty: Our faculty offers a flexible curriculum that provides a strong foundation for students with diverse professional interests.
Tailored Coursework: You will choose 6 elective courses that match your career goals and interests while also building a foundation in professional and technical communication.
Learning Community: Close-knit, collegial classes allow you to collaborate in small groups and converse face-to-face with peers, faculty, and professionals in the field.
Required Internship: Internships provide opportunities for you to integrate and apply what you learn in coursework, gain valuable workplace experience, and refine your career goals.
Tuition Scholarship: You will receive a tuition remission scholarship that covers approximately 48% of the graduate tuition.
Career Success: Over 90% of our graduates accept communications jobs across corporate, government, and nonprofit sectors.
Alumni Connections: You will have access to a large, active network of alumni with outstanding careers working in a wide range of industries.
Research Opportunities: You may choose to further develop your communication skills by working closely with faculty in support of their research.
Spotlight: John Oddo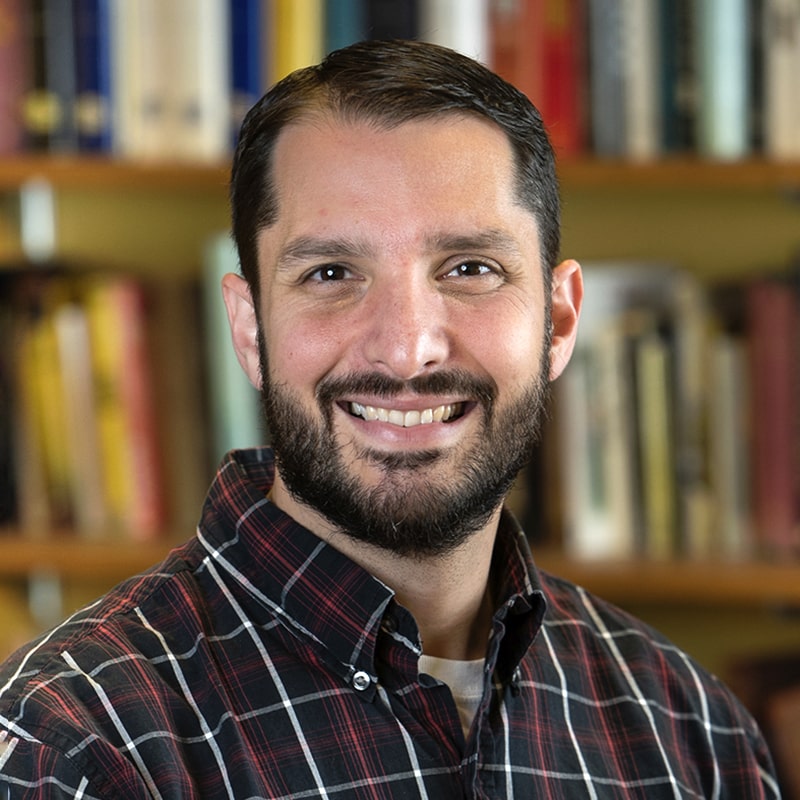 John Oddo teaches one of the foundational courses in the MAPW curriculum: Style. This course is designed to teach students strategies for diagnosing and editing writing problems. Students master a "technical vocabulary of style," analyze professional documents for style problems, and teach professional clients how to revise their prose.

As a researcher, John Oddo specializes in discourse analysis, examining the language and imagery that politicians and journalists use to represent and legitimize war. John's current research focuses on American discourse about war victims, particularly the victims of U.S. drone strikes.