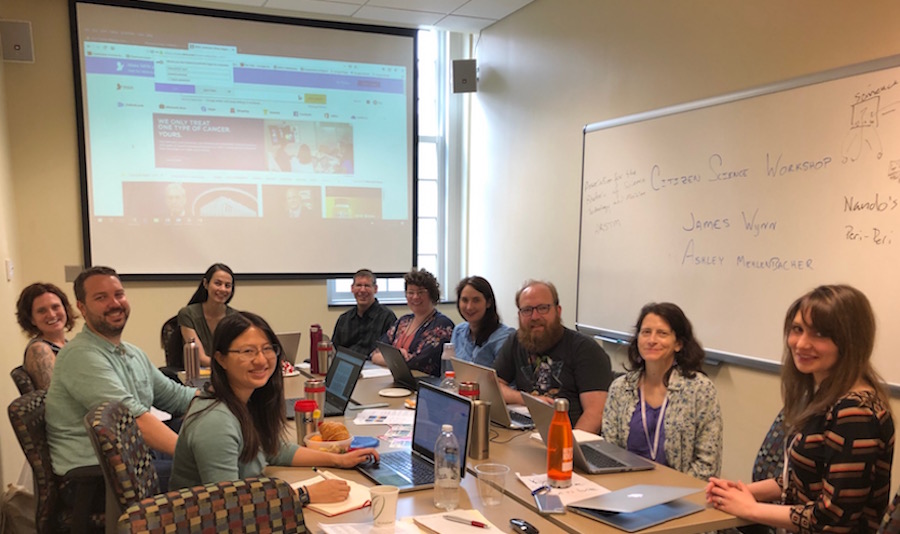 Careers and Placement for Rhetoric Masters Graduates
Graduates pursue a range of academic and professional careers after earning our M.A. degree in Rhetoric.
---
Examples of recent placement for CMU English M.A. students in Rhetoric include:
Pursuing Ph.D. programs at a variety of prestigious universities.


Professional careers in marketing, business, nonprofits, and publishing.

Teaching in secondary institutions and community colleges.
Graduate School Destinations (2009-2019)
Ph.D. Programs
University of Buffalo
Indiana University
Univeristy of Utah
Texas Christian University
Pennsylvania State University
University of Minnesota
Kent State University
University of North Carolina, Chapel Hill
University of Pittsburgh
North Carolina State University
Law Schools
University of California, Berkeley
Recent Jobs (2009 - 2019)
Foundation Relations Manager, Corporate Accountability
Program Manager, BloomBoard, Inc.
Tableau Public Marketing Coordinator, Tableau Software
Full-Time Lecturer, Rutgers University
Communication Specialist, UPMC
Director of Communications, Rice 360° Institute for Global Health
Strategic Planner, Institute for Information Industry
Experimental Humanities Web Developer, Bard College
Plain Language Writer, Health Literacy Media 
Senior Communications Specialist, Children's Hospital Colorado
English Instructor, Community College of Allegheny County
ESL Instructor, Duquesne University
Insider Threat Researcher & Certified Information Privacy Technologist, Carnegie Mellon University 
Communications Manager, KeyLogic Systems supporting NETL
Customer Service Lead, The OPAL Group
Middle School English Teacher, Seattle Academy of Arts & Sciences
Enrichment Instructor & Tutor, Boston Educational Institute
Director of Corporate Marketing, Industrial Scientific
AVP of HR Business Partner Associate/Customer Care Center, PNC
Communications Coordinator, Darul Qasim
Community Development Worker, LBGT Health + Wellbeing
Manager, Novantas
Proposal and Capture Strategist, Palantir Technologies
Digital and Social Media Strategist, Yale University
Intervention Specialist, Citizens Leadership Academy