First-Year Writing Beyond the Classroom
First-Year Writing at Carnegie Mellon University is unique for many reasons. It is the only program from which all undergraduate students take at least one course, and the coursework that students complete is often highly practical and outwardly focused. Here below are featured a few student projects, faculty initiatives, and other aspects of the program that have made a lasting impact, both on the CMU community and beyond.
Student, Faculty, and Staff Featured Work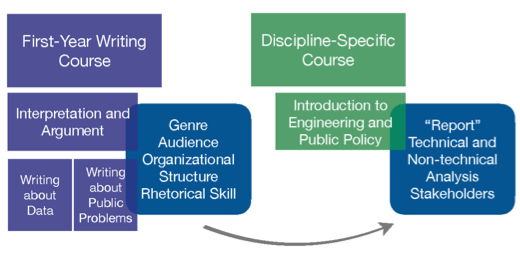 EPP, FYW Collaborate to Study Transfer of Writing Skills
Students who take Introduction to Engineering and Public Policy generally take it during their second semester at CMU, either one semester after First-Year Writing or during the same semester. After noticing some affinities between the Intro to EPP course and several FYW courses—especially Writing About Public Problems and Writing About Data—EPP Associate Teaching Professor Deanna Matthews perceived an opportunity to collaborate.
Prof. Matthews and Prof. Danielle Wetzel, the Director of FYW, are examining the ways in which students carry writing skills over into their discipline-specific courses. For example, Intro to EPP students learn that an engineering career requires more than just technical knowledge – there is also the need to investigate, analyze, and communicate information to clients and stakeholders. These are the types of skills that FYW aims to develop.
What evidence can show that students are continuing to contextualize the skills they learn in FYW for their disciplinary coursework? How can FYW courses further contextualize these skills for students so that they can easily be applied later on in school or life? What teaching strategies should Intro to EPP include to facilitate recall of these skills? By studying the correspondences between courses, these are questions for which EPP and FYW endeavor to develop clearer answers.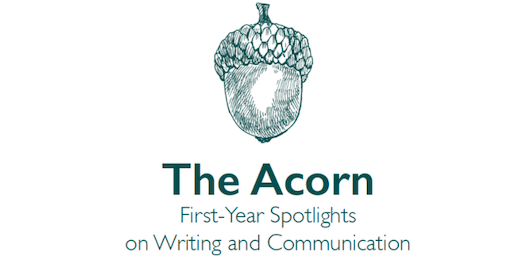 The Acorn

Read the award-winning writing of Carnegie Mellon students here.
The Writing & Communication faculty in English have been working to raise awareness of the amazing writing that our students do! Before the pandemic hit, our faculty had started a process of reviewing student writing that we could showcase in an undergraduate writing journal. In its first iteration, the journal focused on first-year writing only. Students submitted their work and received editorial support before publication. We hope you enjoy reading their impressive submissions here, and we look forward to showcasing the journal's next iteration through our partnership with the Dietrich General Education community!