Human Subjects
Informed Consent and Institutional Approval
Participants in all 5 cold studies provided written informed consent prior to taking part in the research (see Participant Informed Consent Forms for copies of each study's consent documents).  Verbal consent was obtained prior to initial telephone screenings.  The BCS was approved by the Internal Review Board of Carnegie Mellon University and the Harrow District (United Kingdom) Ethical Committee.  The remaining studies (PCS1, PCS2, PCS3, PMBC) were approved by both the Carnegie Mellon University and University of Pittsburgh Internal Review Boards.  All of the data provided on this website have been de-identified.
Inclusion/Exclusion Criteria
Volunteers for all studies were required to meet specific inclusion criteria to qualify for enrollment.  Inclusion criteria for each of the 5 cold studies are displayed in Table 1.  As indicated by the table, inclusion criteria were nearly identical across studies.  The one exception is the criterion that volunteers not evidence immunity to the challenge virus, which was put into effect in PMBC and PCS3 only.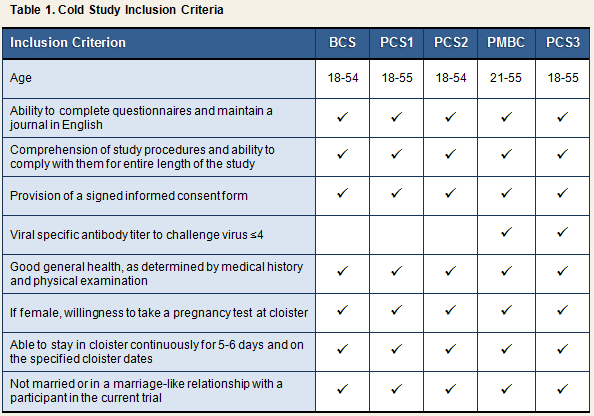 Each of the 5 studies also established a set of exclusion criteria, whereby volunteers meeting any single one of these criteria were disqualified from initial or continued participation in the research.  As can be seen in Table 2, exclusion criteria were identical across the three Pittsburgh studies and PMBC.  BCS criteria were similar, with limited exceptions.
Volunteers meeting any of the criteria listed in Table 2 at the time of the physical exam were excluded from further participation in the study protocol.  Participants also were excluded from taking part in additional study activities on the evening prior to viral challenge if they reported having a cold or if they arrived at the hotel displaying observable signs of upper respiratory illness (runny nose, cough, etc.) and, after further probing about signs and symptoms, were determined by the study physician to currently have a cold or flu-like illness.  Data from participants in the 3 Pittsburgh cold studies and the PMBC rhinovirus trials were excluded retroactively if a non-challenge rhinovirus strain was recovered from pre-challenge (Quarantine Day 0) or post-challenge Day 1 nasal secretions.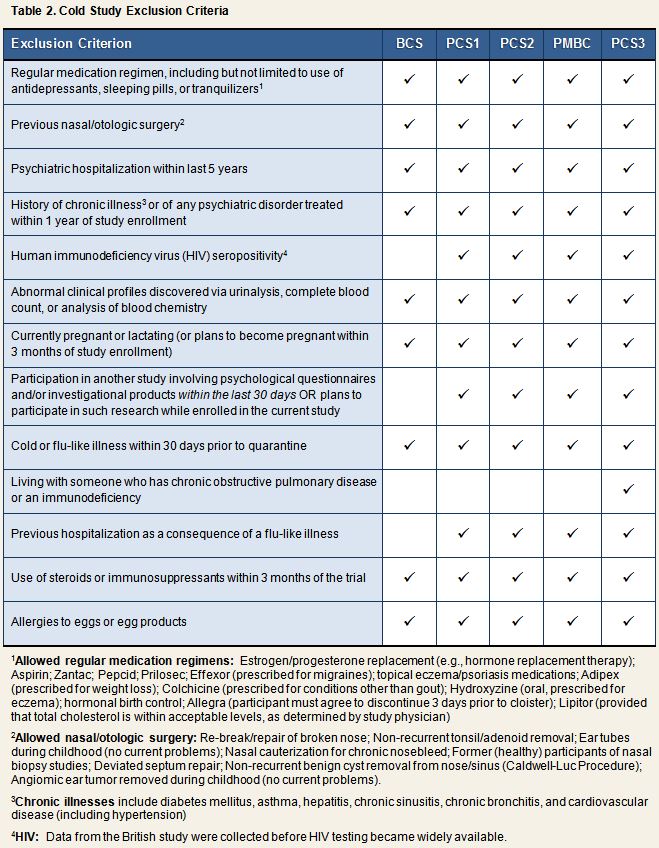 Table 3. Participant Informed Consent Forms