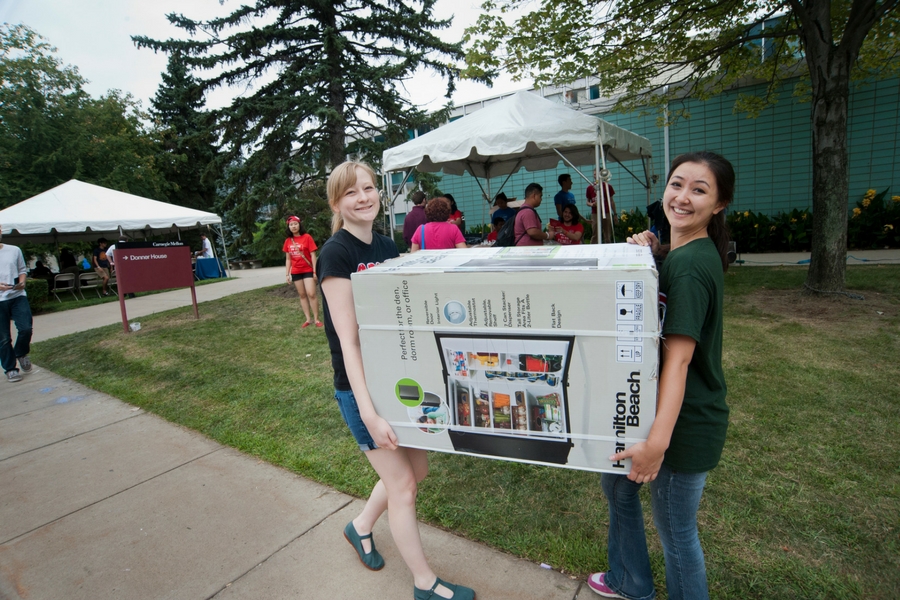 March 12, 2019
Moving Out and Summer Storage
Media Inquiries
Mandi Semple
Director of Marketing, Student Affairs
It's hard to believe, but the end of the spring semester is almost here. Residence halls, apartments, and Greek housing close on Wednesday, May 15, at 12 p.m. (noon).
We hope you had a great year! All of the information you need to move out of your on-campus housing can be found here, but please feel free to email Housing Services with any questions.
Moving Out at a Glance
Summer Storage
Full Service Storage
Housing Services has contracted with Dorm Room Movers to provide storage services to the Carnegie Mellon community. Dorm Room Movers will send your student boxes and tape to pack. Their professional movers, who are insured and have passed a criminal background check, will pick up your student's items, store them for the summer and deliver them back when your student returns. They also can help you ship boxes to and from campus. Dorm Room Movers has moved more than 50,000 students over the past 12 years and are Better Business Bureau A+ accredited. Visit their website to register for their service.
Full service summer storage includes:
Boxes and tape shipped directly to you
Pick-up and delivery by professional movers
$100 insurance per box or unboxed item
Climate-protected storage and  24/7 security
Local Self-Storage

There are many self-storage companies in the area and they offer a variety of services.  Here are just a few of the closest options. Please note that none of the companies listed below are endorsed or vetted by the university, but are listed as a service to students and families looking for local resources.