May 04, 2023
CMU Leads NSF AI Institute for Societal Decision Making
$20M collaboration brings together AI researchers, social scientists to develop tools for societal challenges
By Aaron Aupperlee aaupperlee(through)cmu.edu
& Stacy Kish skish(through)amdrew.cmu.edu
Media Inquiries
Aaron Aupperlee
School of Computer Science
Artificial intelligence tools have increasingly aided emergency managers, public health officials and other professionals tasked with making critical and timely decisions that directly impact society. During disasters, AI can help efficiently direct and allocate resources. Likewise, AI tools help public health officials, community workers and clinics better target interventions to improve health outcomes.
The advancement of AI and its integration into crisis response can significantly impact society and help save lives. But to be truly effective, AI researchers, social scientists, decision-makers and the public must understand and trust these tools.
Led by Carnegie Mellon University, the AI Institute for Societal Decision Making (AI-SDM) will improve the response to societal challenges such as disaster management and public health by creating human-centric AI tools to assist with critical decisions. The institute will also develop interdisciplinary training to bolster effective and rapid response in uncertain and dynamic situations.
AI-SDM is one of seven AI institutes awarded today by the National Science Foundation. A five-year, $20 million commitment from the NSF will support the institute.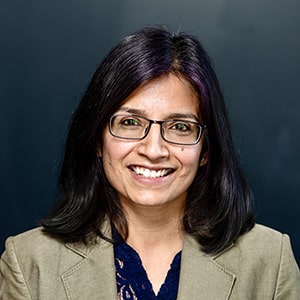 "The best applications of artificial intelligence in societal domains will come when we not only advance AI for decision-making, but also better understand human decision-making, and when we can bring the two together," said Aarti Singh, a professor in the Machine Learning Department of CMU's School of Computer Science, who will serve as the institute's director. "Social scientists are studying human behavior. Machine learning researchers are developing new AI technologies to aid decision-making. For maximal impact of these technologies, we need to have social scientists and AI researchers collaborate to come up with solutions that will leverage AI capability while ensuring social acceptance."
Faculty at the Dietrich College of Humanities and Social Sciences will join their colleagues at CMU's School of Computer Science, as well as Harvard University, Boston Children's Hospital, Howard University, Penn State University, Texas A&M University, the University of Washington, the MITRE Corporation, Navajo Technical University and Winchester Thurston School on AI-SDM. This diverse group of researchers and practitioners will work with public health departments, emergency management agencies, nonprofits, companies, hospitals and health clinics to enhance decision-making.
"With artificial intelligence advancing at a dizzying pace, our future depends on researchers, social scientists, decision makers and the public working together to understand these tools and put them to ethical use," said Congresswoman Summer Lee (PA-12), whose district includes CMU. "I'm proud to announce a $20 million research award from the National Science Foundation for CMU to lead the country's AI Institute for Societal Decision Making. A collaboration of several institutions, including my alma mater, Howard University, the institute will work interdisciplinarily to design ethical, human-centric AI tools to help improve disaster response and aid public health officials, community workers and clinics." 
AI-SDM is the fifth NSF-funded AI institute to include researchers from CMU, and the first to be led by the university's expertise. CMU faculty already contribute to the AI Institute for Collaborative Assistance and Responsive Interaction for Networked Groups (AI-CARING), the AI Institute for Future Edge Networks and Distributed Intelligence (AI-EDGE), the USDA-NIFA AI Institute for Resilient Agriculture (AIIRA) and the Institute for Agricultural AI for Transforming Workforce and Decision Support (AgAID). These institutes were established in 2021.
"The National AI Research Institutes are a critical component of our Nation's AI innovation, infrastructure, technology, education and partnerships ecosystem," said NSF Director Sethuraman Panchanathan. "These institutes are driving discoveries that will ensure our country is at the forefront of the global AI revolution." 
AI-SDM will enable data-driven, robust, resource-efficient decisions and improve outcomes by accounting for human factors that are key to acceptance of these decisions in the field.
"Artificial intelligence holds extraordinary potential, and at this critical stage in its development, stakeholders from across disciplinary boundaries must come together to responsibly apply these generational breakthroughs to the real world," said Theresa Mayer, CMU's vice president for research. "CMU is grateful for the partnership of the National Science Foundation, whose commitment will allow AI-SDM and its partners to advance powerful, human-centric AI solutions for challenging situations that require split-second decision making."
Contributions to AI-SDM Across the Social Sciences, Humanities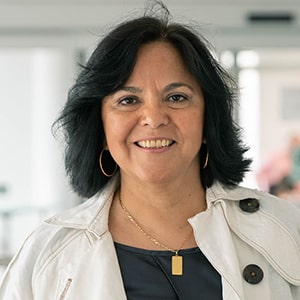 Cleotilde Gonzalez, a research professor in the Department of Social and Decision Sciences, will serve as the institute's research co-director. In addition, she will work with Christopher Dancy, an associate professor in the Penn State College of Engineering, to lead efforts to improve the understanding of human decision-making and create AI tools to assist with it. Their work with cognitive and behavioral scientists will develop computational models to accurately represent how and why humans make the decisions they do in times of crisis.
"Our work at the AI-SDM will contribute the foundational research required to accurately predict human choices under conditions of uncertainty, time constraints and temporal dynamics. We will construct the future of experimental and computational cognitive decision science, promoting equity and fairness through human-AI complementarity," Gonzalez said.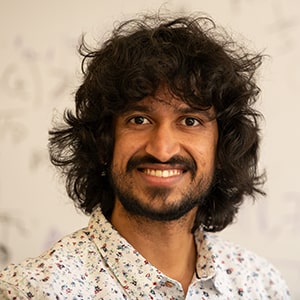 Aaditya Ramdas, an assistant professor in the Statistics & Data Science and Machine Learning departments, joins Ariel Procaccia, a professor of computer science at Harvard University, on efforts to understand human-AI complementarity and create models of group and hybrid human-AI decision-making. This will generate an understanding of how social values such as equity, ethics and risk influence individual and group choices.
"When AI or humans predict how a particular situation will evolve or propose varying options to take because of different underlying perceptions of risk and utility, it is important to think about how best to elicit these complex preferences and combine them into a group decision," Ramdas said. "In a setting where these agents make repeated decisions, we hope to design algorithms that can learn from experience how to combine these decisions — from AI or humans with possibly different individual incentives — towards a common group goal."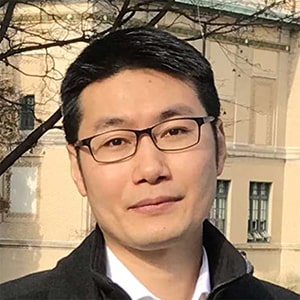 The AI tools created by AI-SDM will not only assist decision-makers with tasks at hand but will also help them reflect on past actions and evaluate decisions not taken. If an emergency manager or public health official sent resources or targeted interventions at one location instead of another, would the result have been different? Tools that can model or simulate these scenarios will help make better decisions. Extensive research in the humanities has looked at how counterfactual and causal reasoning affect human decision-making and acceptance, and applying this research is key to explainable AI that can be trusted. Kun Zhang, an associate professor in CMU's Department of Philosophy, will lead this effort.
"Two decades ago, CMU helped create the modern field of causal discovery, thanks to Peter Spirtes, Clark Glymour, Richard Scheines and others," said Zhang. "We are now going to a higher level to find hidden causal variables and causal relations for causal inference and counterfactual reasoning from video, images, text and tabular data. This effort will have direct implications not only in decision making, but also in related fields such as scientific discovery, healthcare, marketing and more."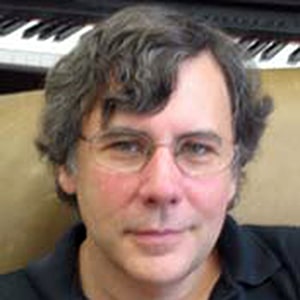 Spirtes, head of the Department of Philosophy, will collaborate with Zhang on the institute's work on causation.
"Causal reasoning plays an essential role in scientific discovery, applications of scientific discoveries, decision making and planning," said Spirtes. "It is increasingly recognized that one of the limitations of most current AI programs is their relative weakness in incorporating causal reasoning into their calculations. The AI-SDM will provide vital resources for the development, testing and application of AI assisted causal reasoning, which will take us one step closer to genuine artificial intelligence."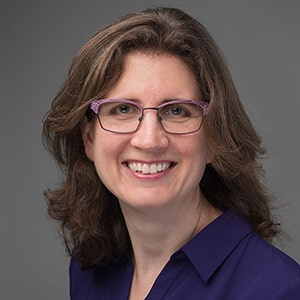 Gretchen Chapman, head of the Department of Social and Decision Sciences, and Terri Adams-Fuller, a professor in the Department of Sociology and Criminology at Howard University, will lead efforts to develop tools that will help make timely interventions in public health and disaster management. 
"Successful management of infectious disease outbreaks and natural disasters requires that members of the public engage in behaviors such as getting vaccinated or evacuating an area. Consequently, it is critical for social scientists to understand how the public responds to risk communication about public health," Chapman said. "This new center will combine current AI techniques with behavioral studies to illuminate how individuals make decisions in public health contexts."
The impact of AI-SDM will be realized through work with various government health departments, emergency management agencies, companies and nonprofit organizations located in the U.S. and abroad. Engagement will include surveys and virtual exercises with emergency managers and public health officials to learn how they make decisions, pilot deployments in the field, and technical and personnel exchanges.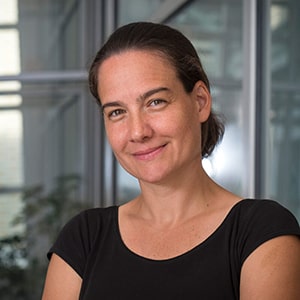 "To have the opportunity to build an AI-focused education network vertically integrated across K-12, community colleges, universities and the professional workforce that truly engages with and puts people and society first and foremost is unprecedented and incredibly exciting," said Rebecca Nugent, head of CMU's Department of Statistics & Data Science and the education and outreach lead for AI-SDM. "We're looking forward to empowering the broader diverse population to use AI and data-informed decision-making to tackle societal challenges and in their daily lives."
The goal of the AI-SDM program is the widespread adoption of AI-enabled decisions by a workforce trained on developing and using human-centric AI tools, and educating the public to understand the strengths and shortcomings of AI.
These efforts will include a collaboration with Winchester Thurston School to create professional development workshops for high school educators, enrichment and leadership activities for underrepresented students, interdisciplinary degrees and courses, curriculum co-design with community colleges and educational partners such as Navajo Tech, workforce training, upskilling and public engagement activities.
"A big part of this is engagement with the community," Singh said. "The public's understanding and trust of our work is essential to making it viable. Without them, we cannot push forward."
More information about AI-SDM is available on CMU's news site. Details about the other AI institutes are available on the NSF's website.