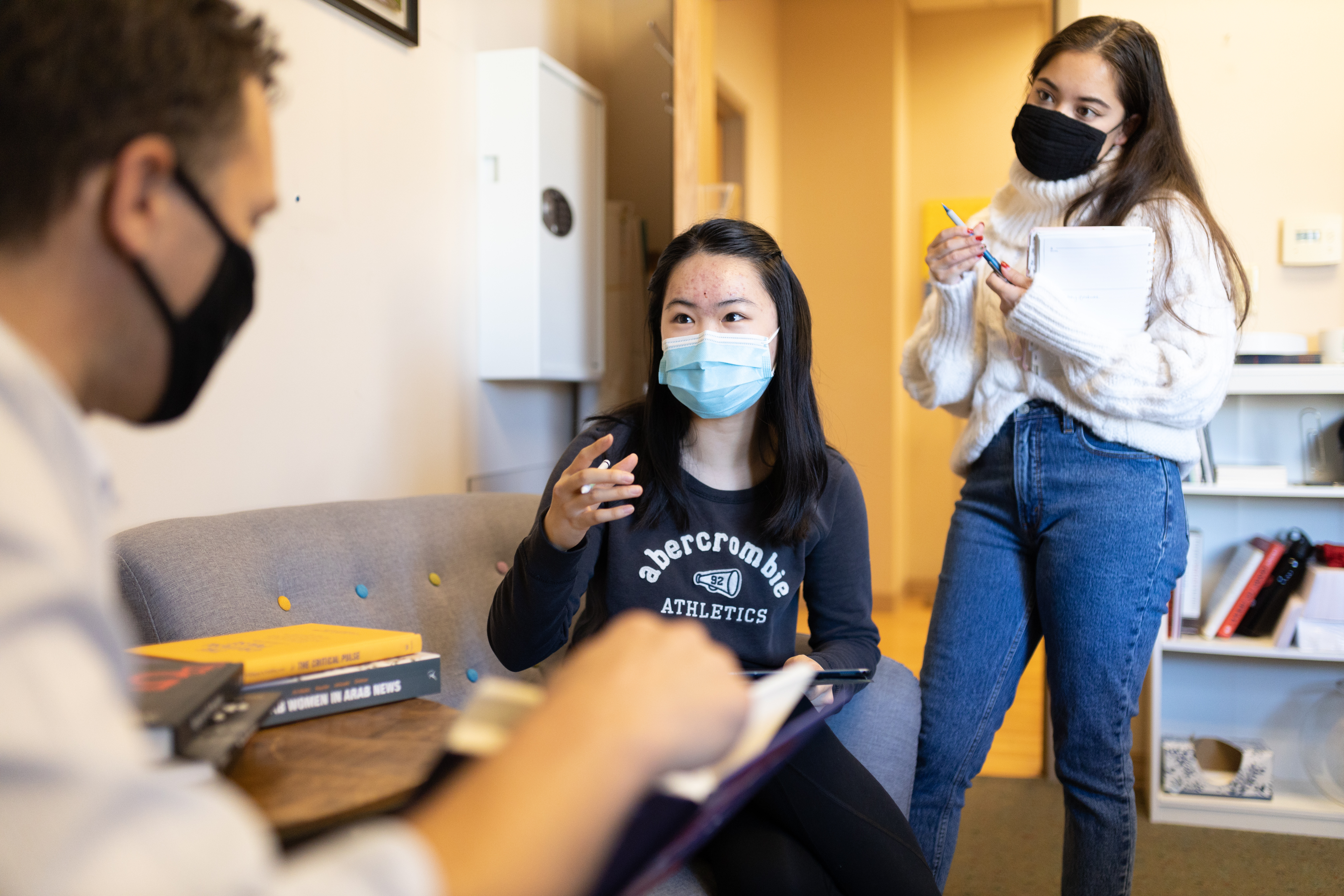 November 22, 2021
High School Students to Explore 'Writing & Culture' in Dietrich's First Pre-College Program
By Sarah Voorhees svoorhee(through)andrew.cmu.edu
In Summer 2022, the Department of English will welcome high school students into the Writing & Culture Pre-College Program, the first of its kind in Dietrich College. 
This isn't an ordinary English course. The Writing & Communication Program sits at the intersection of the humanities, arts, and technology. Over six weeks, high school sophomores and juniors from Pittsburgh and beyond will explore film, art, and culture through historical and contemporary lenses.
"I look forward to showing pre-college students how our students in the English department engage in creating and analyzing visual-verbal texts," said Professor Suguru Ishizaki.
Here's what accepted students can expect from their summer.
Mentorship
Students will participate in workshops with our distinguished faculty members. The instructors will tailor their feedback to each student, carefully considering their strengths and interests.
Analysis & Creation
Students will investigate complex social issues by analyzing written texts and visual media. They'll explore design choices in film, poetry, and art and implement these choices in their own work. In their six weeks with the department, students will produce a body of work anchored in their careful analysis of these genres.
College Preparation
Students will learn to think critically, express themselves creatively, and write effectively. They'll network with CMU alumni and get college application support from Writing & Communication professors.
Outings
Students will attend readings and performances by local authors and artists and visit the Carnegie Mellon Archives and Fine & Rare Book Rooms. They'll tour Pittsburgh's many world-class museums and notable film locations.
To be eligible for the Writing & Culture Pre-College Program, students must
be at least 16 years old by the program start date (to participate in the residential program),

be a current sophomore or junior in high school, and

have an academic average of B (3.0/4.0) and/or have received a B or higher in their last English class.
To learn more about the curriculum and application requirements, visit the
Writing & Culture Pre-College Program
page. If you have questions, contact the program director,
Professor Danielle Wetzel
.