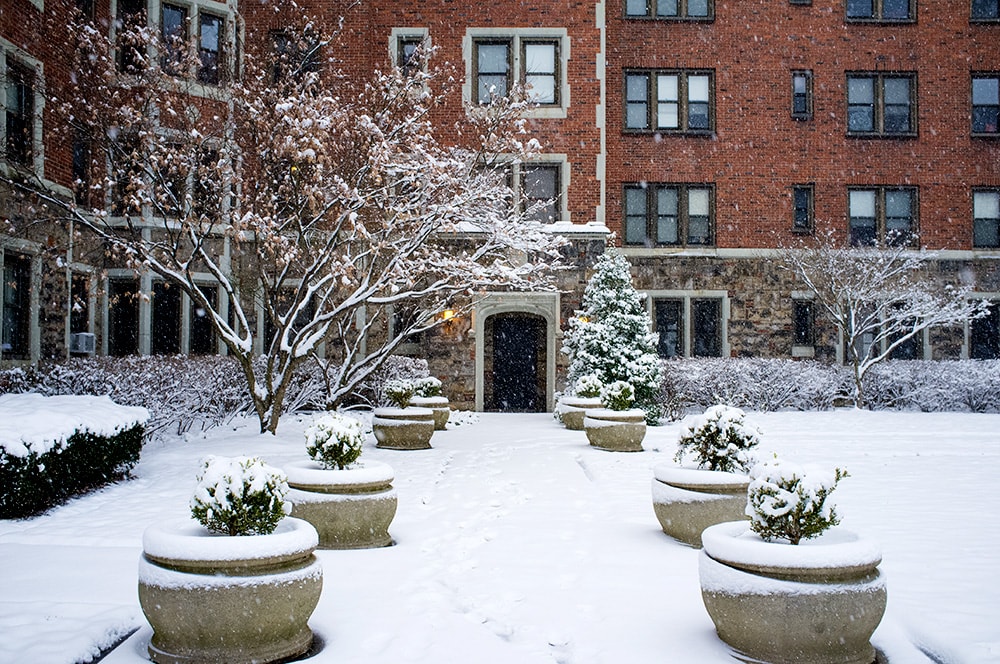 November 20, 2019
Winter Break
In general, residence halls close on Tuesday, December 17, 2019, at 12 pm and reopen on Friday, January 10, 2020, at 12 pm.
Residents living in the following open buildings can request to stay the entire Winter Break:
Residents who are currently assigned to an open building may reside in their own room during Winter Break, but are required to register online with Housing Services before December 17 at 12 p.m. Registration is required for any portion of Winter Break, including arrival prior to January 10.