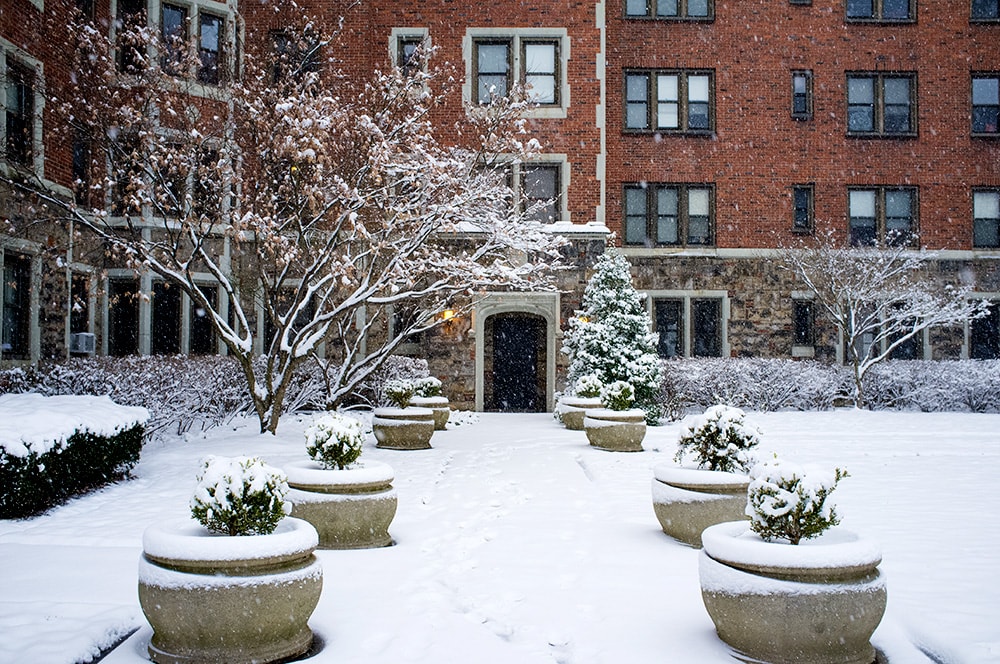 November 20, 2019
Winter Break
In general, residence halls close on Tuesday, December 17, 2019, at 12 pm and reopen on Friday, January 10, 2020, at 12 pm.
Residents living in the following open buildings can request to stay the entire Winter Break:
Residents who are currently assigned to an open building may reside in their own room during Winter Break, but are required to register online with Housing Services before December 17 at 12 p.m. Registration is required for any portion of Winter Break, including arrival prior to January 10.
Do you need to stay over winter break or arrive back on campus early?  
Any resident planning to stay on campus must apply online.
Leaving for Winter Break? You Must Do These Things:
Refrigerators should be emptied of all food and remain plugged in
Unplug all other appliances, including alarm clocks
Turn off all computers (if you leave a computer plugged in, use a good surge protector)
Clean the room and dispose of all perishable items
Remove holiday decorations
Empty all trash cans and recycle of recyclable items
Flush the toilet and tighten faucets to off (in rooms with toilets/sinks/showers)
DO NOT TURN OFF HEATERS OR HEAT VALVES
COMPLETELY CLOSE AND LOCK ALL WINDOWS
Close window blinds and turn off lights
Lock the door — remember your keycard or keys