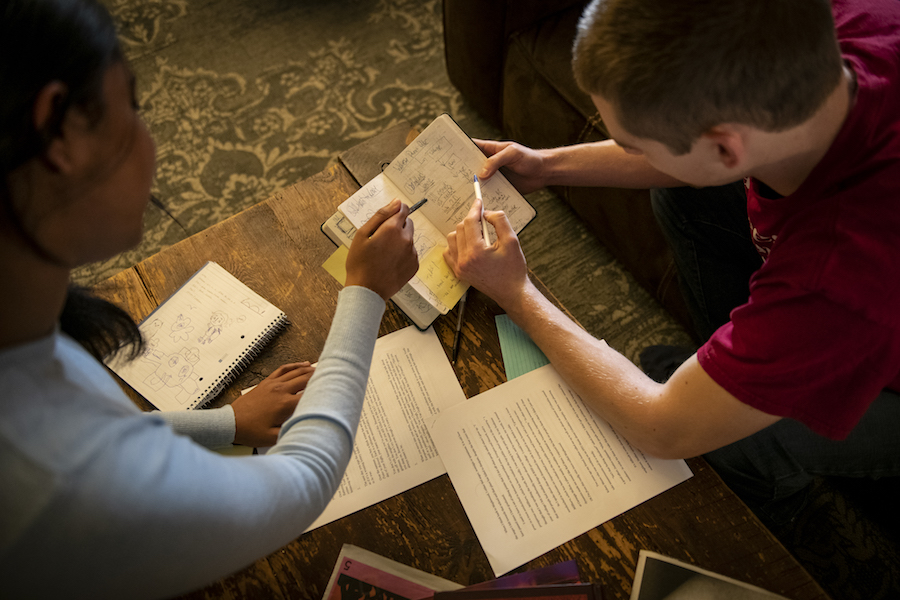 July 01, 2022
Writing and Culture Pre-College Program Welcomes Debut Cohort
By Hanann Marawi hmarawi(through)andrew.cmu.edu
July 2nd, 2022 marks the Department of English's launch of "Writing and Culture," the first Humanities pre-college program in Carnegie Mellon University's history. 
Writing and Culture is designed for high school students to explore the college experience over their summer break, through the lens of the English discipline. Over the next six weeks, students will interact with English-grounded humanities by analyzing literature, film, and art, producing a variety of written work, and discovering the unique way that writing and culture intersect throughout Pittsburgh. 
Shun-Sho Carmack, Assistant Director of Educational Initiatives and Community Development, says, "This program serves as a preparatory experience for college but it also teaches students techniques for considering complex and challenging ideas, helping them recognize and reflect upon the unique perspectives they bring to the world from their own lived experiences." 
The program will teach students to think critically, express thoughts creatively, and write effectively for college and beyond. During the program, students will receive highly individualized feedback about their work from English Department faculty. Students will also gain at least one curricular enrichment activity each week with excursions around Pittsburgh, such as attending poetry readings, experiencing theatrical performances, and visiting museums. 
More detail on the program, curriculum, and schedule can be found at the Writing & Culture Pre-College Program website or by contacting the program director, Professor Danielle Wetzel.