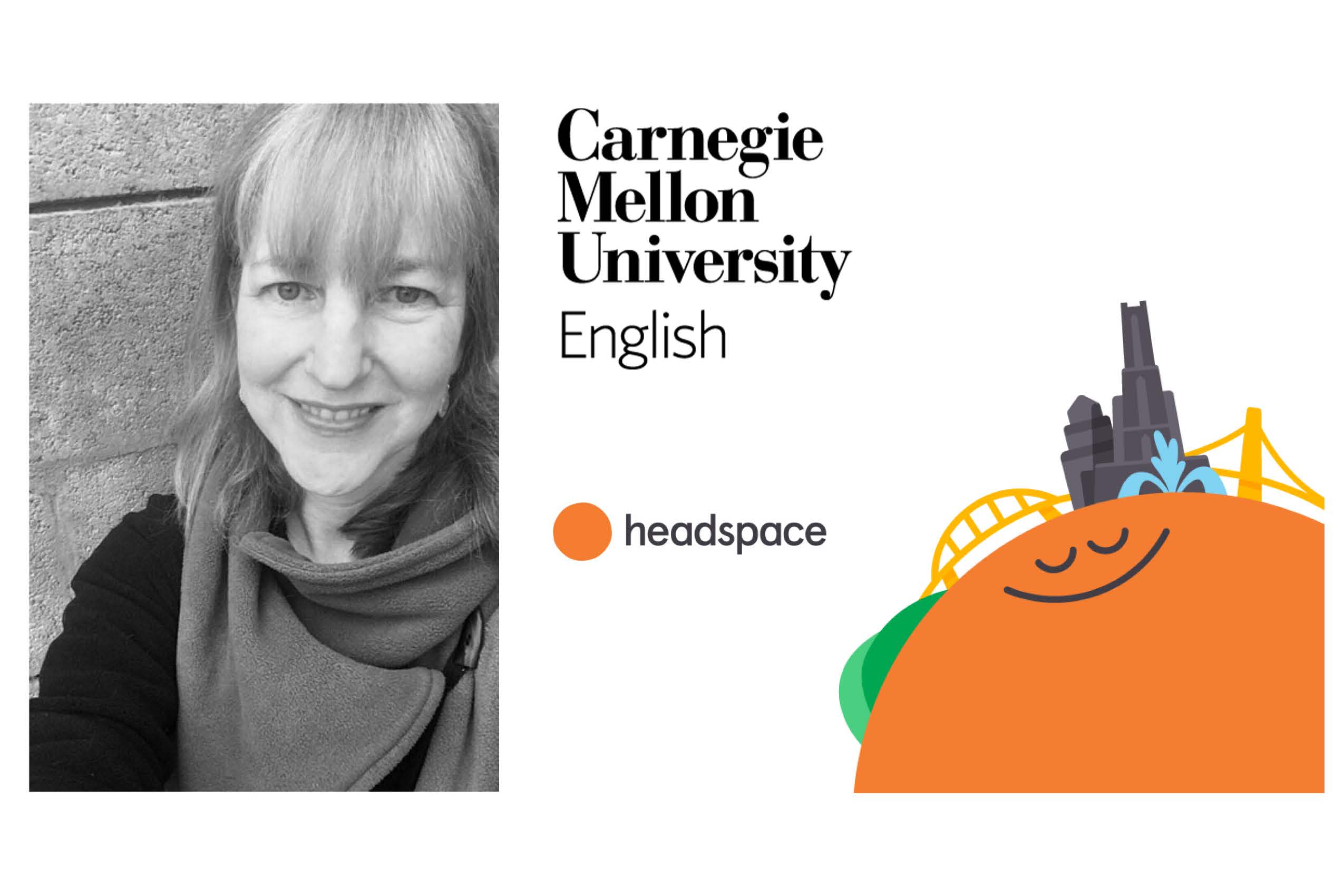 November 18, 2019
Jane McCafferty, Professor of English, Creates Sleepcast for Headspace App: "River City"
By Angela Januzzi ajanuzzi(through)andrew.cmu.edu
Headspace, the evidence-based meditation app, launched its first "Happy Healthy America" tour in Pittsburgh, with support from Carnegie Mellon University and Student Affairs Wellness Initiatives. To celebrate, Headspace and CMU organized a weekend of mindfulness activities in Schenley Plaza, Nov. 15-16. 
 When the Department of English learned the tour needed a local poet to write and perform its first city-inspired Sleepcast, Jane McCafferty, CMU professor of English, "jumped at the chance."
McCafferty's 2,000-word work "River City" guides listeners through a dream-space version of Pittsburgh, with myriad bridges and houses nestled into hills. McCafferty read the piece live at 5pm during the Saturday, Nov. 16 event.
"I love podcasts," said McCafferty, who also has had her own personal experiences with insomnia. "I was told the piece had to have strong images and nothing plotted — that it had to be plot-less. I read the story to a crowd and was told people fell asleep, including the Pittsburgh Steeler Juju Smith-Schuster, despite it being pretty cold in the headspace tent. It's a strange assignment — 'write something that will put people to sleep' — but I had fun."
The weekend also featured art installations for meditative experience, live meditations, resilience exercises, and appearances by Steelers wide receiver Smith-Schuster. The events allowed CMU to showcase its dedication to wellness opportunities, both on-campus and among the greater community.
Listen to a reading of "River City," Jane McCafferty's Sleepcast, here.
The above recorded version is read by a Headspace voice professional. This audio will also be available on the Headspace app.
Find more on the Headspace partnership with CMU here.