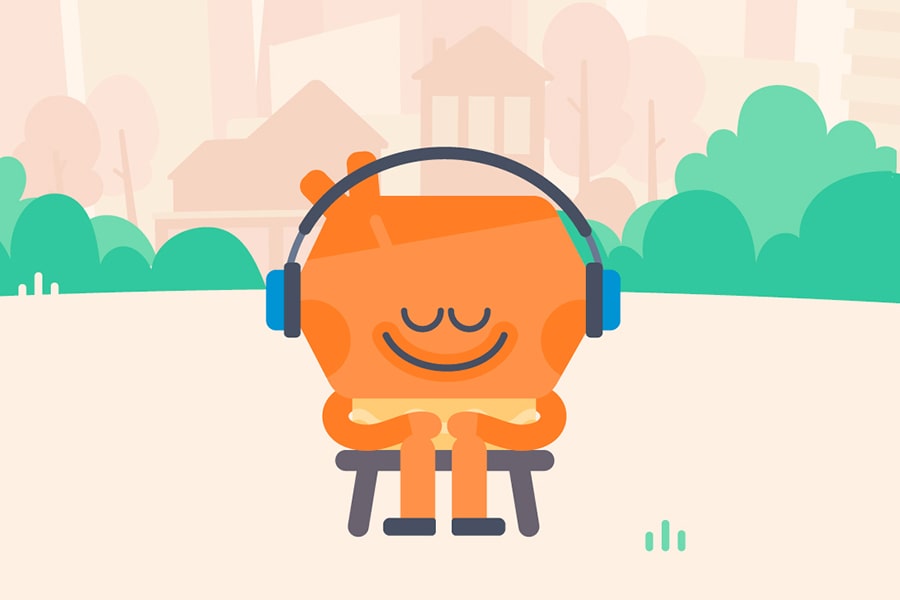 November 13, 2019
Headspace Kicks Off National Tour in Pittsburgh, Nov. 15-16
CMU leadership to collaborate with local partners to promote benefits of mindfulness and meditation
By Katy Rank Lev klev(through)andrew.cmu.edu
Headspace is on a mission to improve wellness in America and has chosen to kick off its "Happy Healthy America" tour in Pittsburgh with support from Carnegie Mellon University, offering a free two-day event full of mindfulness and meditation activities in nearby Schenley Plaza, Nov. 15-16.
The evidence-based meditation app, which sponsors research by CMU psychology professor David Creswell, has commissioned a mindful art installation to bring meditation to the masses. Inside the "giant bubble" structure, visitors can experience the many ways meditation can impact every aspect of life. CMU student volunteers will support activities ranging from mindful eating, walking meditation and communal resilience exercises, which are open to the entire Pittsburgh community. The Pittsburgh-inspired sleepcast "River City," written by author and CMU English professor Jane McCafferty, will be read live on Saturday.
Because of CMU's leadership in university-wide adoption of the meditation app and the university's research collaborations with the company, Headspace has selected CMU and Pittsburgh as a model of innovation in wellness and mindfulness.
The public event allows CMU to showcase investments in wellness among community members, and also offers CMU community members a chance to connect with Headspace as an organization in a rich, immersive way. Use of the app is widespread throughout the CMU community — over 3,700 students, faculty and staff are registered users — but meditation is in large part a very solitary practice.
Angela Lusk, program director for Student Affairs Wellness Initiatives, is excited about opportunities to participate in live meditations with Headspace founder Andy Puddicombe and connect with other users of the app.
"CMU is becoming known in Pittsburgh and around the country as a leading institution in mindfulness and meditation. We can help drive these opportunities and practices," Lusk said.
Prior to the public event, Headspace has organized a leadership summit bringing CMU leaders together with civic partners and K-12 educators to collaborate on ways to support Pittsburgh youth and increase mindfulness opportunities.
Visit the
event website
for more information and to register for the full schedule of events.