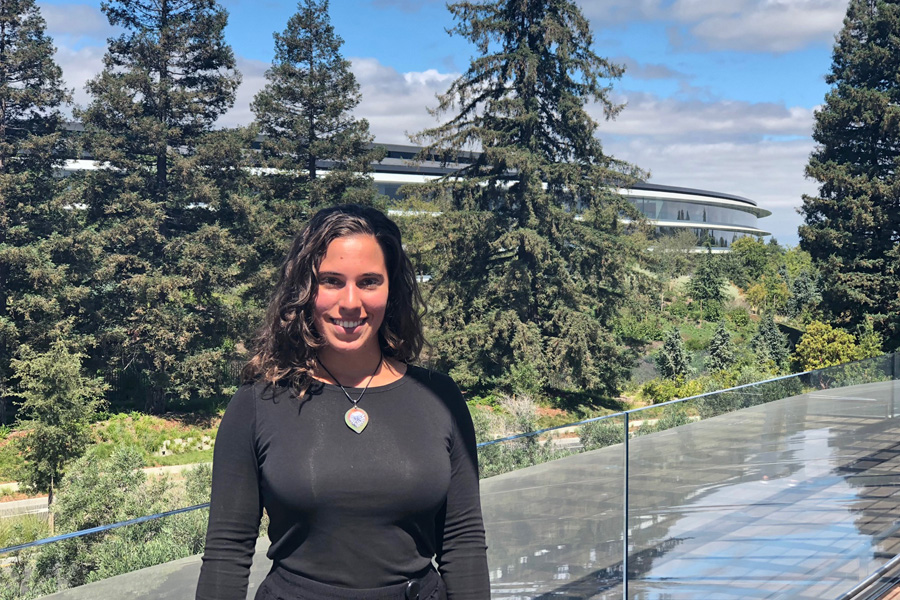 August 29, 2018
Hey, Siri...What CMU Linguistics Major Leads Your Language Understanding Team?
By Angela Januzzi ajanuzzi(through)andrew.cmu.edu
Media Inquiries
Behind every Apple user's favorite virtual assistant is a Carnegie Mellon University alumna. Enrica Rosato (DC '13), who graduated from the Dietrich College of Humanities and Social Sciences with a degree in linguistics, took a job with the tech company in February as the Siri Natural Language Annotation Project Lead.
At Apple, Rosato uses her linguistics background to plan and organize the projects that collect human annotation data, which helps train models to understand natural language.
"There's a lot that goes into getting artificial intelligence like Siri to understand something and then respond based on that understanding," Rosato said. "Seeing how much language can become a part of technology is really fascinating. My favorite part of what I do is being able to connect with people and their own individual impressions of language every day."