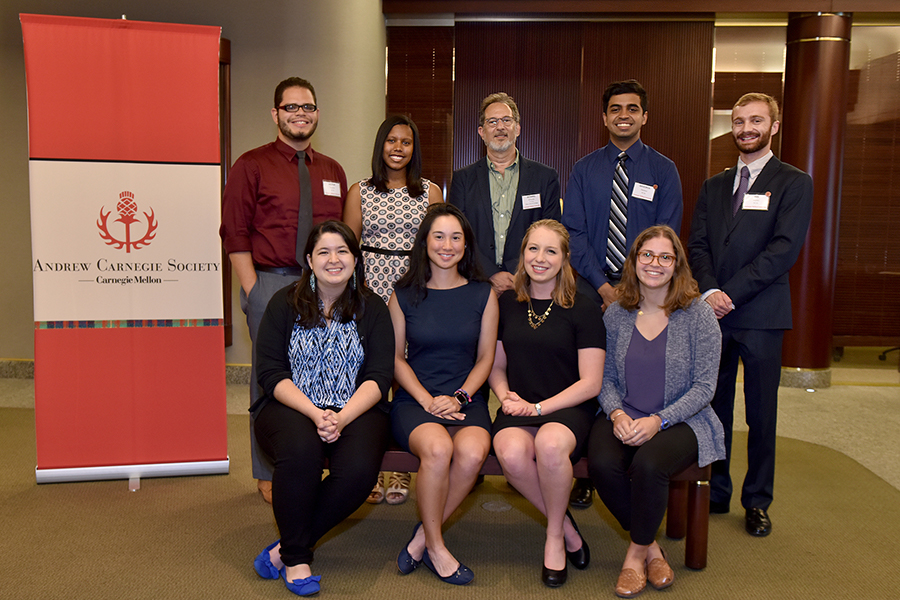 October 13, 2017
Two English Students Named Andrew Carnegie Society Scholars
The Andrew Carnegie Society (ACS) Scholars Class of 2018 has been announced—and eight seniors from the Dietrich College of Humanities and Social Sciences have been selected. This list includes senior Amber James, a major in technical writing, and Maria Navarro-Gutierrez who has a major in professional writing.
ACS Scholars are Carnegie Mellon University undergraduate students who combine high academic standards with extracurricular activities, such as volunteering, playing sports, taking on leadership roles and participating in student organizations and the arts.
Read more about this year's Andrew Carnegie Society inductees here.