May 15, 2017
Documentary Class Takes Students to Cuba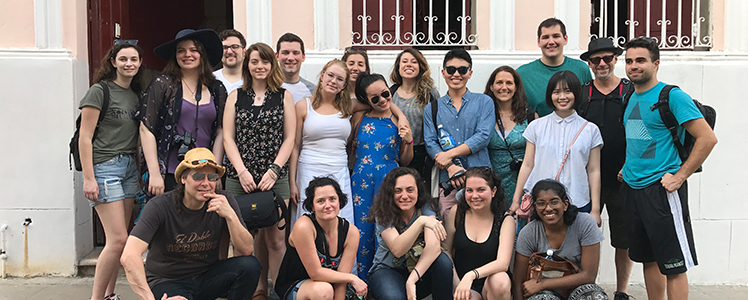 One way to learn about an unfamiliar place is to step behind the lens. That is exactly what Carnegie Mellon University students did this semester to learn about Cuban artists.
 
Ralph Vituccio, associate teaching professor in the Entertainment Technology Center, and filmmaker Andres Tapia-Urzua created a transformative documentary-making course that took students to Camagüey, Cuba during spring break, and let them add "international documentarian" to their resumes.
 
The class was designed for students to discover the unknown, so formal filmmaking experience was not necessary. It was also offered through the Interactive Design, Arts and Technology Network (IDeATe), an interdisciplinary program that supports eight undergraduate concentrations that can be taken as minors, and it was open to students across campus.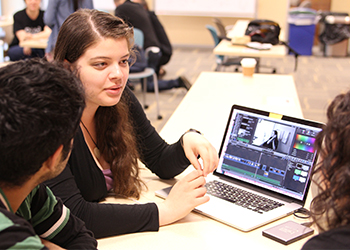 In weeks leading up to the trip, students learned film shooting techniques and interviewing rules such as giving people headroom in shots, lighting and angles, as well as general Cuban history. It was also decided the interactive documentary would be comprised of three parts: the city of Camagüey, the art media center Cedim and individual student journeys. Joined by Therese Tardio, associate teaching professor of Spanish in Modern Languages, and Jill Chisnell, integrated media and design librarian, students departed for Cuba with that general project skeleton; Vituccio and Tapia-Urzua left the rest for students to discover.
 
"We knew what kind of categories and areas to focus on, but it's a fluid situation," Vituccio said.
 
"You don't want to go with such dogmatic point of view that you tell people what to say to the camera, unless it's a very specific political agenda," Tapia-Urzua said. "But here it was a trip of discovery as well. Before the trip some students said they didn't want to have too many ideas, because they wanted to be open to whatever was coming. When they got back from Camagüey they said those were the best parts of the trip."
 
While in Cuba, each student focused on a specific aspect to document and create into a personal project, to be used as a third part of the documentary. Junior English major Stephanie Haber imagined her personal project would involve movie theaters. Once she arrived to Camagüey, a different door opened.
 
"We were each able to focus on what we were passionate about while we were there. I was wowed by how colorful all of the doors to people's homes are, and how people are always standing in their doorways, sharing their homes with everyone," Haber said.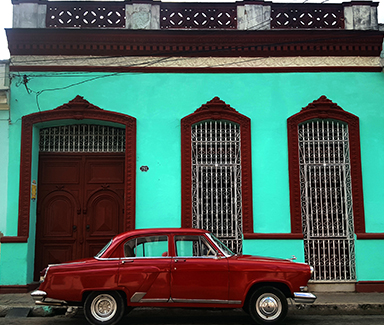 Students are still reflecting on the trip and how it changed their social views.
 
"Here in the U.S., art is definitely less valued than STEM professions, but in Cuba, artists are very esteemed, and it's honorable to be an artist," said Vidya Palepu, sophomore English major.
 
For JunSu Jang, a junior electrical and computer engineering major, the course was a mark of social responsibility.
 
"Cuba was a very good reminder of my privileges," Jang said. "In Cuba, they have the knowledge but lack the means. They know computer science theories, but because they lack the physical hardware they have no means of application."
 
Jang added, "It was a reminder to work hard and if there's an opportunity to give back, whether it's through fiscal means or through expertise I'll always keep that in mind."
 
As a gesture of goodwill, David Beinhart, a junior business and creative writing major, collected CMU T-shirts, water bottles and other gear to share with Cubans. The experience, he says, is one he'll never be able to shake.
 
"Being a Dietrich College and Tepper student, I love the interdisciplinary nature of CMU," Beinhart said. "I'm at Carnegie Mellon studying business and creative writing. It's not what you'd think of as a traditional film background, but I can now say I shot an international documentary, and nobody can take that away from me."
 
A photography exhibit on the course will be on display on the fourth floor of the Hunt Library until the end of June.
 
IDeATe – Dietrich College Cuban Interactive Documentary Project was administered by the Department of English and funded by the Dietrich College of Humanities and Social Sciences, English Department and a CrossWalk grant.
--
by
Stefanie Johndrow

Pictured top: Carnegie Mellon students and faculty in Camagüey, Cuba. Photo courtesy of Joselyn McDonald.
Pictured left: Students editing documentary clips post-trip. Photo courtesy of Jesse Wilson.
Pictured right: An example of the brightly colored buildings in Camagüey. Photo courtesy of Sarah Keller.