January 21, 2016
Three Andrew W. Mellon Fellows in the English Department Selected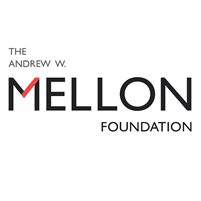 In 2014, the Andrew W. Mellon Foundation awarded Carnegie Mellon University a five-year, $2 million grant to transform humanities graduate education by using digital technology to enhance humanities research and improve learning outcomes.
With a well-established legacy of pioneering technology-enhanced learning (TEL) and through the Simon Initiative, a university-wide effort that aims to measurably improve student-learning outcomes by harnessing a learning engineering ecosystem that has developed over several decades at CMU, Carnegie Mellon is uniquely positioned to advance digital scholarship and TEL in the humanities.
Part of the grant supports fellowships for Ph.D. students in the Dietrich College of Humanities and Social Sciences' English, History, Modern Languages and Philosophy departments who wish to pursue a thesis that centrally involves TEL or digital humanities.
Congratulations to English Department students Jessica Harrell, Susan Tanner and Pierce Williams for being selected as Andrew W. Mellon fellows!
Learn about the Andrew W. Mellon Fellows' research projects.