Harnessing a Learning-Engineering Ecosystem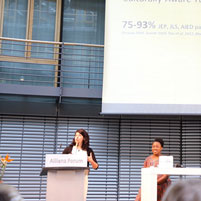 Making Education Technology Work for Everyone
Educators often talk of an "opportunity gap"— academic achievement differences between students who come from privileged backgrounds and those who are less fortunate. CMU's Amy Ogan sees this gap as both a challenge for technology and an opportunity to do better. Ogan and other Simon Initiative members presented on this and other issues around around technology enhanced learning (TEL) at the 2017 Global Learning Council Summit.
---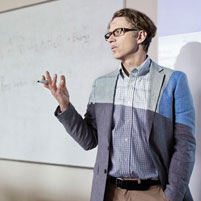 Failure To Embrace New Teaching Techniques Not Just About Fear of Embarrassment
There are many reasons why academics shun new pedagogical styles, say Lauren Herckis, Richard Scheines and Joel Smith.
---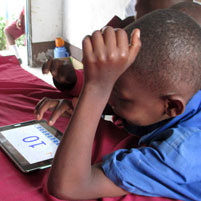 Carnegie Mellon's RoboTutor Advances to Global Learning XPRIZE Semifinals
XPRIZE is attempting to address the acute shortage of teachers in developing countries by funding an international competition to create open-source Android tablet apps that enable children ages 7-10 to learn basic reading, writing and math skills without requiring adult assistance. Apps were created in both English and Swahili.
Nearly 200 teams from 40 different countries entered the competition. Following an evaluation and pilot test, RoboTutor, led by CMU's Jack Mostow, is one of 11 remaining teams competing for five $1 million finalist prizes.