March 31, 2016
Graduate Student Teachers Honored for Excellence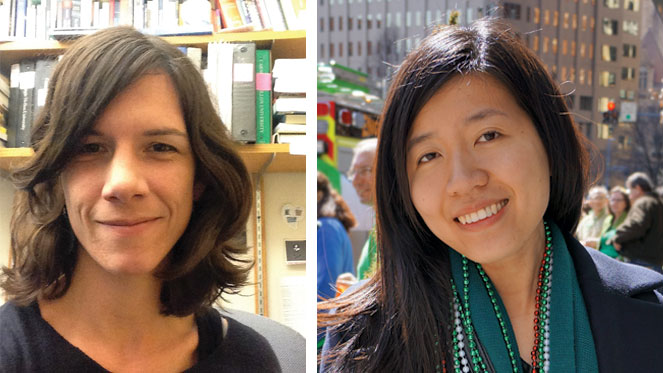 This year's co-winners of Carnegie Mellon University's Dietrich College of Humanities and Social Sciences' Graduate Student Teaching Award have one thing in common: excellence in teaching.
Since 2001, a college-wide committee has selected award winners based on teaching scores and letters of recommendation from faculty and students, among other criteria. This year, the committee chose two winners: Ana Cooke and Sihui (Echo) Ke.
A Ph.D. candidate in rhetoric within the Department of English, Cooke holds a master of arts degree in rhetoric from Carnegie Mellon and a B.A. in English from Reed College. Prior to coming to CMU, Ana taught ESL writing to adults and worked as a professional textbook editor.