March 28, 2016
Discover Dietrich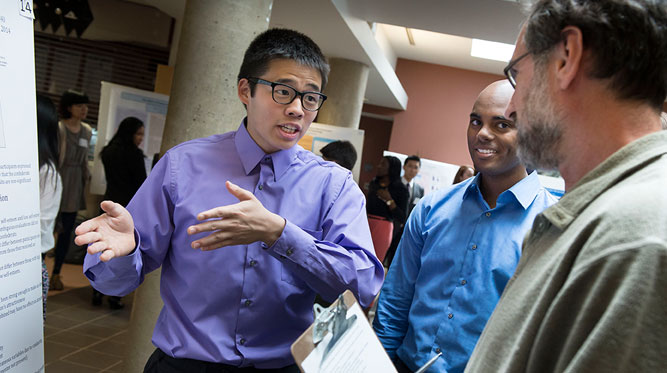 You've heard it before: Carnegie Mellon University's Dietrich College of Humanities and Social Sciences is no ordinary liberal arts school. This spring, a new event will spotlight the diverse departments that make Dietrich College special.
Discover Dietrich will give faculty, staff and students throughout Carnegie Mellon a chance to visit the departments within the college to learn about student research, faculty publications, internship opportunities and more. The English Department is hosting two Discover Dietrich events:
Department of English Course Fair
Thursday, April 7, 4:30-5:30 p.m.
Baker Hall 255B
From courses on Shakespeare to multimedia, coding to poetry, the Department of English offers something for everyone. Bring your questions and we'll bring the popcorn!
Telling Stories with the Department of English
Thursday, April 14, 4:00-5:00 p.m.
Baker Hall Lawn (next to the Mall) (Rain location: Baker Hall A60G)
Storytelling is a key aspect of the human experience. English department faculty and students will participate in a panel discussion on the art of storytelling, which will also feature Three Rivers Storytelling Festival Producer Kate McConnell and StorySwap Inc. President Mike Kennelly. Refreshments will be provided.
Learn more about Discover Dietrich and view the schedule of events.