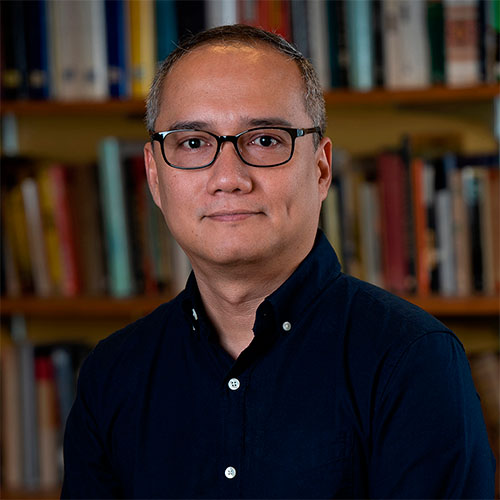 September 30, 2022
Peter Zaragoza Mayshle Named Finalist for Inaugural FSG Writers Fellowship
By Hanann Marawi hmarawi(through)andrew.cmu.edu
Writing and Communication Lecturer Peter Zaragoza Mayshle was recently named a finalist for the inaugural Farrar, Straus and Giroux (FSG) Writers Fellowship. 

The FSG Writer's Fellowship is designed to give new and emerging writers from underrepresented communities an opportunity to build a life around writing by providing them with additional resources such as funding, editorial guidance, and writing career advice.
From the FSG Fellowship website: "FSG announced the creation of the Writer's Fellowship on March 22 of this year. Applicants were asked to submit a writing sample and a personal statement. In a blind submission process, each of the initial writing samples was read by at least two members of the FSG community, across all publishing departments. In June, the top 30 submissions and their respective personal statements were sent to the three Fellowship judges—Sheila Heti, Katie Kitamura, and Rowan Ricardo Phillips—who selected the five finalists in July. A small group of FSG staff then read these five writing samples and personal statements, and interviewed each finalist." 

More information about the award and other finalists can be found here.