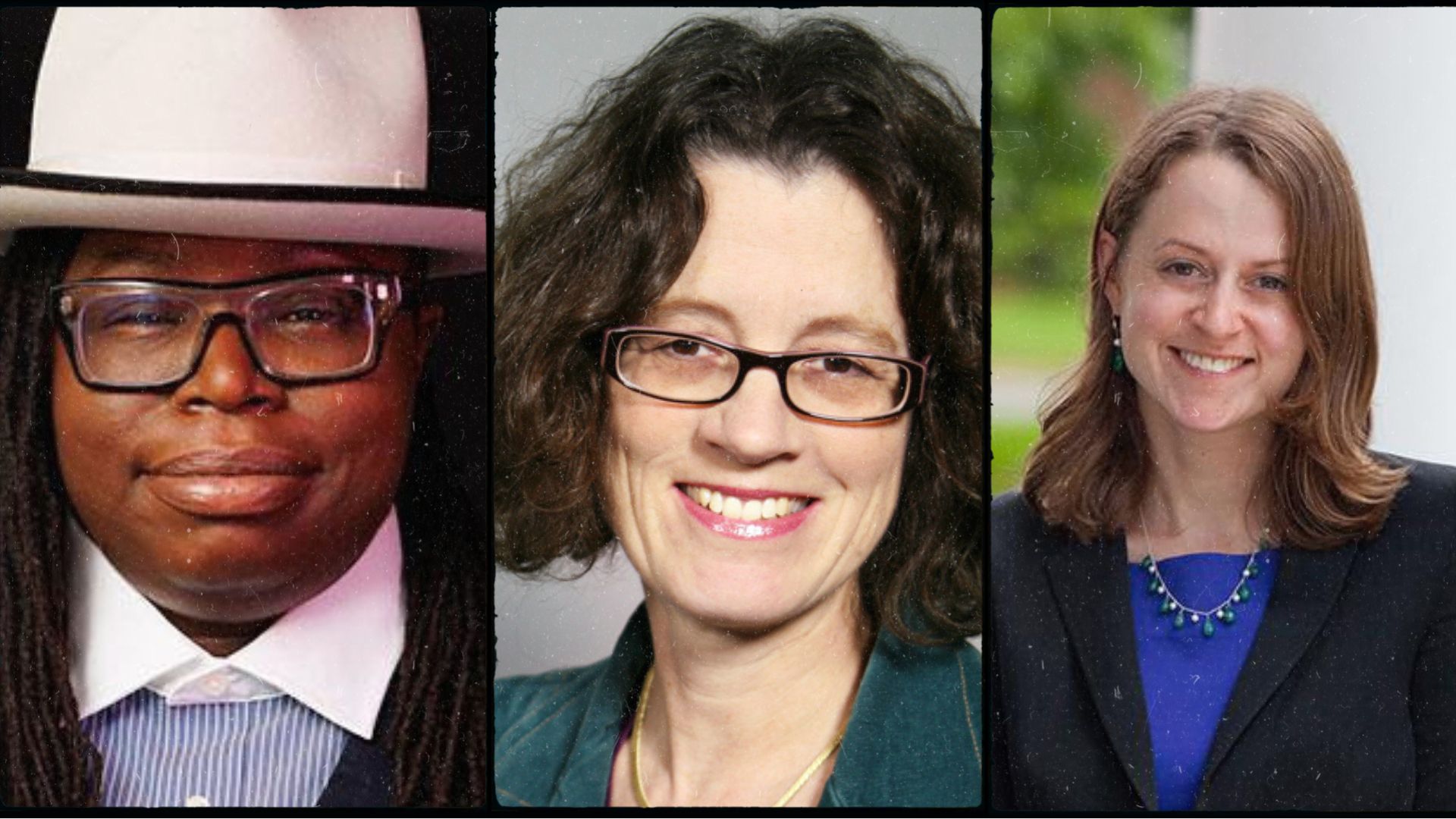 November 01, 2022
After Roe: Virtual Panel Hosted by the Department of English
By Maria Ferrato mferrato(through)andrew.cmu.edu
On Friday, October 7th, 2022, the Department of English's Diversity, Equity, and Inclusion Committee hosted a virtual panel on the impacts and implications of Dobbs v. Jackson Women's Health Organization. 
The panel featured three reproductive-justice leaders and abortion scholars: La'Tasha D. Mayes, founder of New Voices for Reproductive Justice and Democratic nominee for Pennsylvania State Representative in House District 24; Leslie Reagan, professor of history at the University of Illinois, Urbana-Champaign; and Mary Ziegler, Martin Luther King Junior Professor of Law at University of California, Davis. The panel was moderated by Lisa Tetrault, associate Professor of history at Carnegie Mellon University.
Mayes began the panel, discussing the creation of the term "reproductive justice," foregrounding Black women's essential influence and involvement in the movement, and the movement's historical and contemporary issues in Pennsylvania, specifically. Because other states are increasingly banning or extremely limiting abortion access, Mayes explained, Pittsburgh will be the fifth most-utilized city in the nation for people seeking abortion despite there only being 17 abortion clinics in the area.
Reagan then continued the conversation, tracing the long history of abortions—a common act in America until the mid-nineteenth century when a group of white male doctors wanted to criminalize it. "Abortion is a long American tradition," said Reagan, "but resisting it are always misogyny, racism, and hatred toward immigrants." Reagan brought her focus to contemporary times by discussing how we may potentially see the resurfacing of police practices from the pre-Roe v. Wade 20th century era. 
Ziegler then analyzed political parties' evolving involvement, describing the impact of President Reagan's administration, which added abortion to its platform, aligning the anti-choice movement with the Republican party. This inspired the anti-choice movement to focus on changing the Supreme Court instead of changing the constitution, which they would do by ensuring a Republican majority in SCOTUS. The Republican party achieved SCOTUS majority in 1992, but "the court didn't reverse Roe v. Wade because the American people didn't want them to," said Ziegler. The next time there was a Republican majority was 2022, and this time SCOTUS did not choose to listen to the American people.
During the panel's concluding Q&A, Mayes reminded us that Americans always have—and always will—get abortions, and, fortunately, we are now equipped with the means to provide access despite stringent policies. "We have socio, political, and economic hope this time," Mayes explained, "People will get abortions by any means necessary—just depends how we choose to go about it." 
For additional resources, browse these sites: