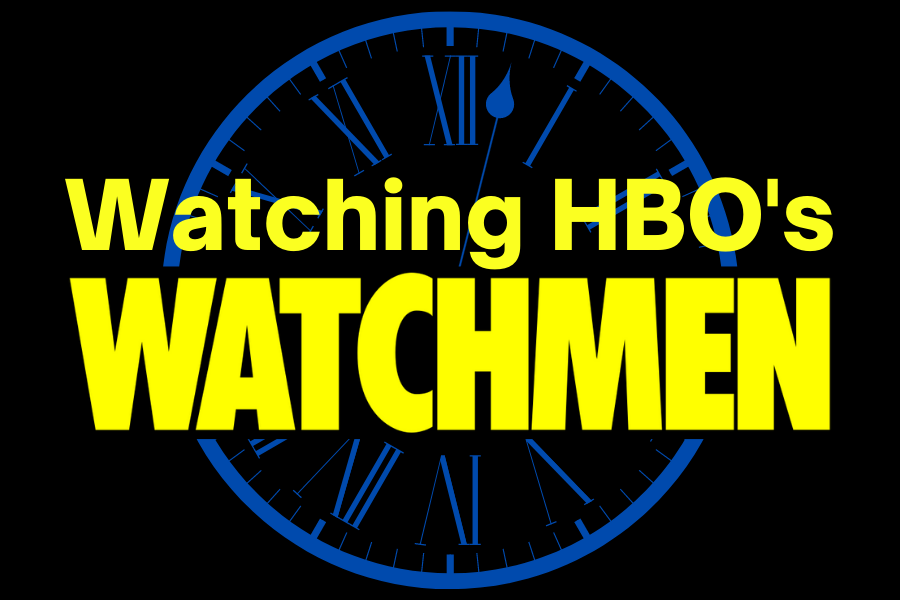 May 06, 2021
Podcasting 101: How Professor Kathy Newman is Keeping English Fresh
Giant squids, blue men, crime fighting vigilantes, and a podcast! Professor of English Kathy M. Newman is covering it all in her course "Watching HBO's Watchmen."
Why Watchmen? The HBO series debuted in the fall of 2019, but Newman watched the series for the first time in the early days of the pandemic. She was stunned by the first episode, which includes a graphic reenactment of a racial massacre that took place in Tulsa, Oklahoma in 1921—a violent episode in which white Tulsans killed hundreds of African American residents of what was referred to as "Black Wall Street."
Watchmen addresses violence against African Americans, the legacy of the Vietnam war, and even the wearing of masks—all topics which seemed newly relevant when Newman watched the series during the pandemic summer of 2020, amid Black Lives Matter protests that were erupting across the US, including in Pittsburgh.
Now, Newman's class is producing a podcast about Watchmen called Tartans Watch the Watchmen. After watching the television series and learning visual analysis techniques, students in the class began to research everything from the music used in the show to its depictions of race and gender. The class was split into production groups to help create, design, and market the podcast.
Newman has been teaching American literature and media studies courses at Carnegie Mellon University for nearly 25 years. Why is she moving away from more traditional English course assignments, such as the classic 5-page literary essay?
Newman explains, "About 7 years ago I started to notice that CMU students were coming to college with a lot more writing experience. I was finding it hard to sell the literary essay as a worthwhile enterprise. I started to wonder, 'what kind of writing experience might be exciting for CMU students?'"
Newman continued, "I began to realize that students would be more invested in their final product if their work had a public component. Since that time many of my classes have included publishing student work through a website or podcast."
In the past, Newman has challenged students to write about Apocalypse Now and profile banned books. 
Though the subject matter of the class has been challenging, Newman's students feel good about the experience. Cristina Pullen, a senior in Professional Writing and International Relations, said, "It's been fun! Definitely a learning curve, but I feel like we subconsciously act as a movie critic every time we watch something, so putting thoughts out into the world served as a way to really digest what I watched and think critically about my own opinions and biases." 
To find out more about the class and listen to the podcast, visit their website.