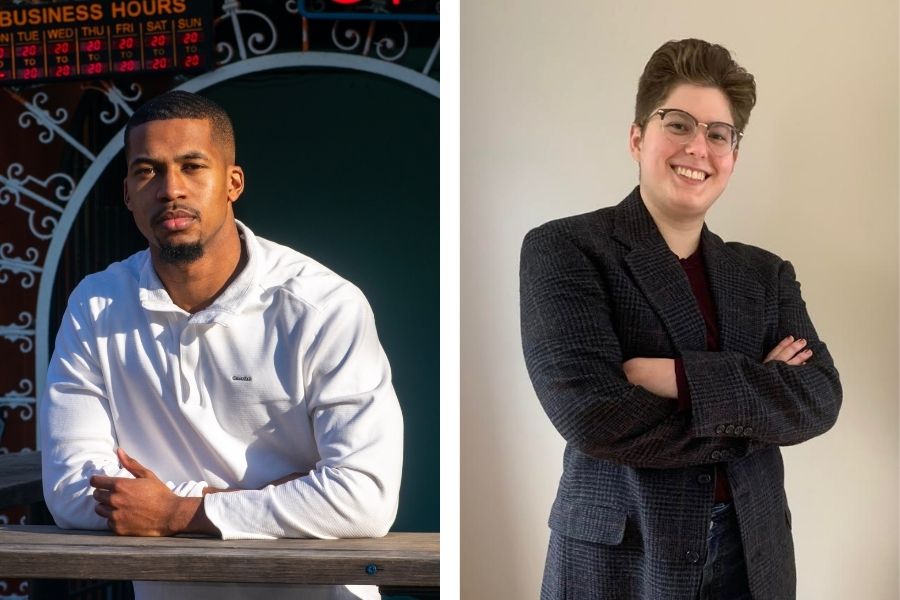 March 23, 2021
Three Department of English Students Win Sutton Internship Awards
Three students in the Department of English have each received $1,500 through the Marion Mulligan Sutton Internship Award for English/Writing Majors for Spring 2021. The Sutton Internship Award is designed to enrich undergraduate education by providing financial support for students with summer internships in English and professional writing, especially if these positions are low-paid or unpaid.
Stanford "Stan" Becton, a senior Professional Writing major and African American Studies minor, will be a NCAA Digital Editorial Intern at Warner Media Turner Sports.
Martina Rethman, a junior Creative Writing and International Relations & Politics double major and Arabic minor, will intern at Writers House LLC.
Molly Wigglesworth, a junior Film & Visual Media major and Gender Studies minor, will be a Social Media Manager for Nick DiGiovanni.
The 2021 Marion Mulligan Sutton Awards are made possible through a generous grant to the English Department provided by Mrs. Sutton, a CMU alumna, and her husband Thomas, through the Marion Mulligan Sutton, MM 1965, Internship Fund.
This is the seventeenth year of the Sutton Awards. Students receiving the award in previous years interned with organizations such as the International Strategy & Investment Group (ISI), Simon & Schuster, ABC News, The Women and Girls Foundation of SWPA, the 13th Street Repertory Company, Sinuate Media, WQED Multimedia, and the Grameen Foundation.