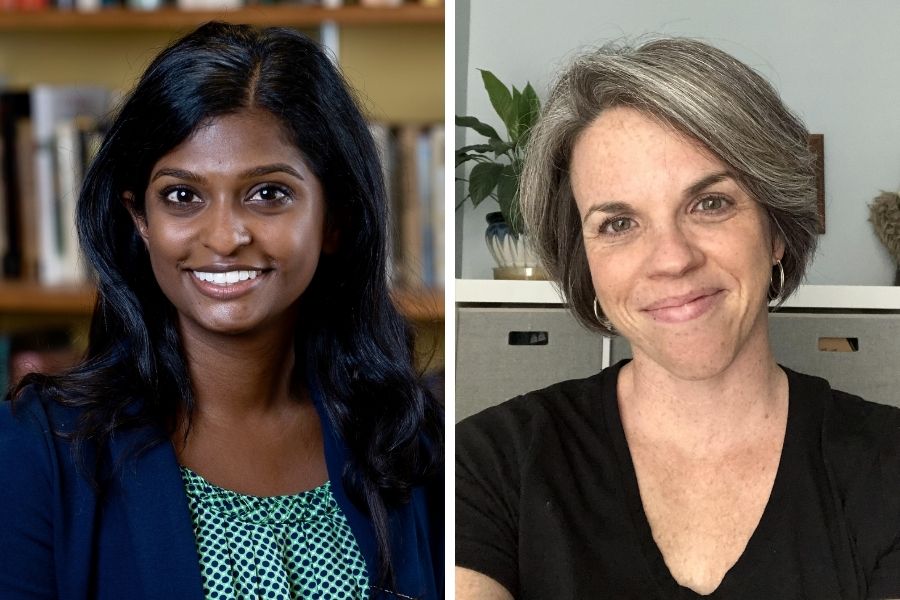 April 12, 2021
Emily DeJeu and Nisha Shanmugaraj Win Graduate Student Teaching Awards
Rhetoric Ph.D. students Emily DeJeu and Nisha Shanmugaraj have been named co-winners of the 2021 Department of English Graduate Student Teaching Awards. Jon Klancher, Director of Graduate Studies, and members of the Graduate Studies Committee chose to recognize DeJeu and Shanmugaraj for their exceptional teaching skills.
According to Klancher, the Graduate Studies Committee selected DeJeu and Shanmugaraj from a pool of "outstanding nominees" based on their teaching philosophy, instructional materials, student evaluations, and faculty recommendations.
"Our review process confirmed the deep and lasting educational and personal impact that our graduate teachers are having on their students in English and across the campus," said Klancher, "This year's winners have demonstrated an exceptionally powerful pedagogical and personal accomplishment in teaching our students."
The winners of the Department of English Graduate Student Teaching Awards earn an extra research allowance of $250.