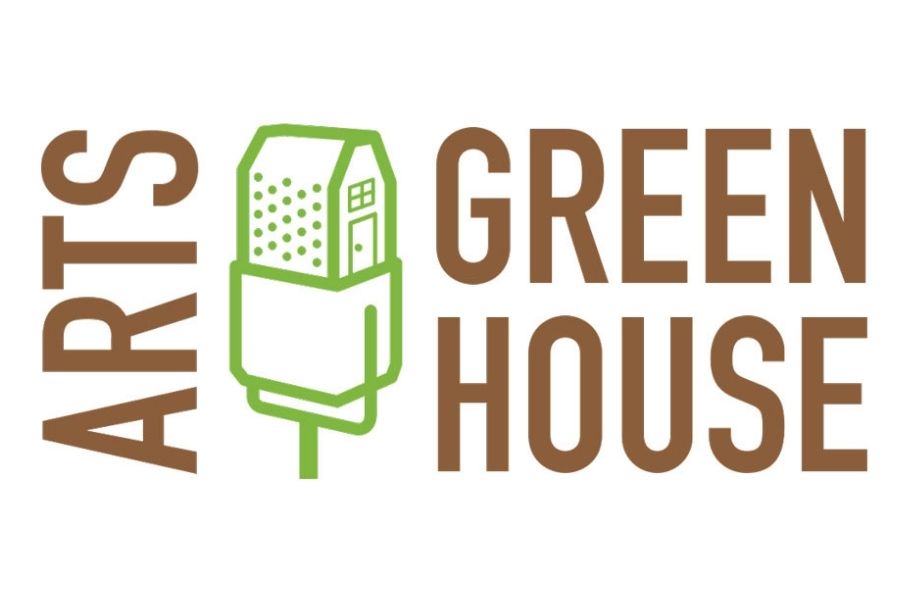 March 11, 2021
Pittsburgh Students Make Their Voices Heard in Arts Greenhouse Program
Local students are flexing their creativity muscles in Carnegie Mellon University's Arts Greenhouse program. The mission of Arts Greenhouse is to bring free, supplementary humanities-based arts education and creative learning opportunities to Black and Brown communities in Pittsburgh.
In 2003, Judith Schachter, Professor Emerita of Anthropology and then-director of the Center for the Arts in Society, and Riccardo Schulz, teaching professor in the School of Music, created an arts education program centered around hip hop music and poetry. Local students who were interested in making their own music or writing poetry participated in a series of Saturday afternoon workshops staffed by instructors from the community. With the resources on Carnegie Mellon's campus, these students composed, performed, and even recorded their own hip hop and rap music.
Today, nearly two decades after Schachter and Schulz founded the program, Arts Greenhouse looks very different. Getting to CMU's campus presented a challenge for students, said Richard Purcell, associate professor of English and director of Arts Greenhouse. "We thought it was important to meet our partners where they are and take our campus away as a barrier," Purcell said. 
Purcell and Shun-Sho Carmack, Arts Greenhouse program manager, enacted a new plan for the program. Arts Greenhouse is now embedded in local schools and community centers. According to Purcell and Carmack, the purpose of the new program model is two-fold: to bring resources to schools to supplement existing arts programming and teach students critical thinking skills through arts education. 
"There are gross educational and socioeconomic inequities in this city. And more often than not, these inequities are centered around race," Purcell said. For Purcell, Arts Greenhouse is a small part of the university's effort to reduce these inequities.
"We're incredibly fortunate to be part of the Pittsburgh community," Carmack said. "And part of being in a community is shoring up what other people can't."
Purcell and Carmack collaborate with partners in the Pittsburgh community to design the Arts Greenhouse programming. Purcell and Carmack maintain that these partnerships are the key to the program's success. 
"Real resource sharing is about working equitably with partners," says Purcell.
Carmack says collaboration is at the heart of the Arts Greenhouse curriculum, too. Students are encouraged to create art in teams and to think about the collaborative nature of the arts and humanities. Arts Greenhouse head instructor, Lucia LoTempio, encourages students to have meaningful conversations with each other about their art.
"I'm invested in creating a curriculum that taps into students' understanding of others and of themselves," LoTempio said. "Creative making is always the centerpiece, but it's scaffolded by guiding students in developing an empathetic, socially just, and contemporary outlook. It's important to frame creative making both as a way to introspect and as a guide to enacting change."
Her students have responded well to this strategy. LoTempio says the best part of her job is when she sees how proud her students are of their art. "It's amazing to see students excited to be making something of their own and flexing their creative muscles," LoTempio said.
LoTempio taught an in-school course in which students analyzed the sounds, lyrics, and cultural context of contemporary songs. Then the students created their own music with original lyrics and beats. She's looking forward to teaching a course about "protest music and the coupling of activism and popular media." Students in this class will write their own poems or songs of protest.
Arts Greenhouse has a special place in LoTempio's heart. 
"Over the years [...] I have taught students from pre-K to the collegiate level, and one of my biggest takeaways is how important and difficult self-expression is for students," LoTempio said. "I think that AG provides an opportunity for students to develop this skill and gain confidence, and by grounding this work in art, opens possibility for deeper critical and empathetic thinking."
Shayne Stromberg, a music teacher at Schiller STEAM Academy and a member of the Arts Greenhouse Advisory Board, says that this is an important time to teach students how to express themselves effectively. "The opportunities in the world of the arts through STEAM and creative expression are readily available for all due to social media, internet entrepreneurship, performing arts opportunities, and creative business opportunities in arts-related careers," Stromberg said.
As Arts Greenhouse continues to gain momentum, Purcell and Carmack are eager to expand programming to more sites and involve more students. They hope to establish a Youth Council, a semi-governing advisory body of students that will work alongside the advisory board.
Purcell and Carmack are working with CMU faculty and staff to put together independent studies and internships for undergraduate students. "Thus far the projects will give CMU students opportunities in creative design, education, publishing, and leadership. Some will be paid, some unpaid. They'll be term-based but ongoing, so students can apply each year," Carmack said.
Arts Greenhouse is free of cost to students. The program is sponsored by CMU's Dietrich College of Humanities and Social Sciences, College of Fine Arts, the Office of the President and Department of English, in addition to the Heinz Endowments and Grable Foundation.