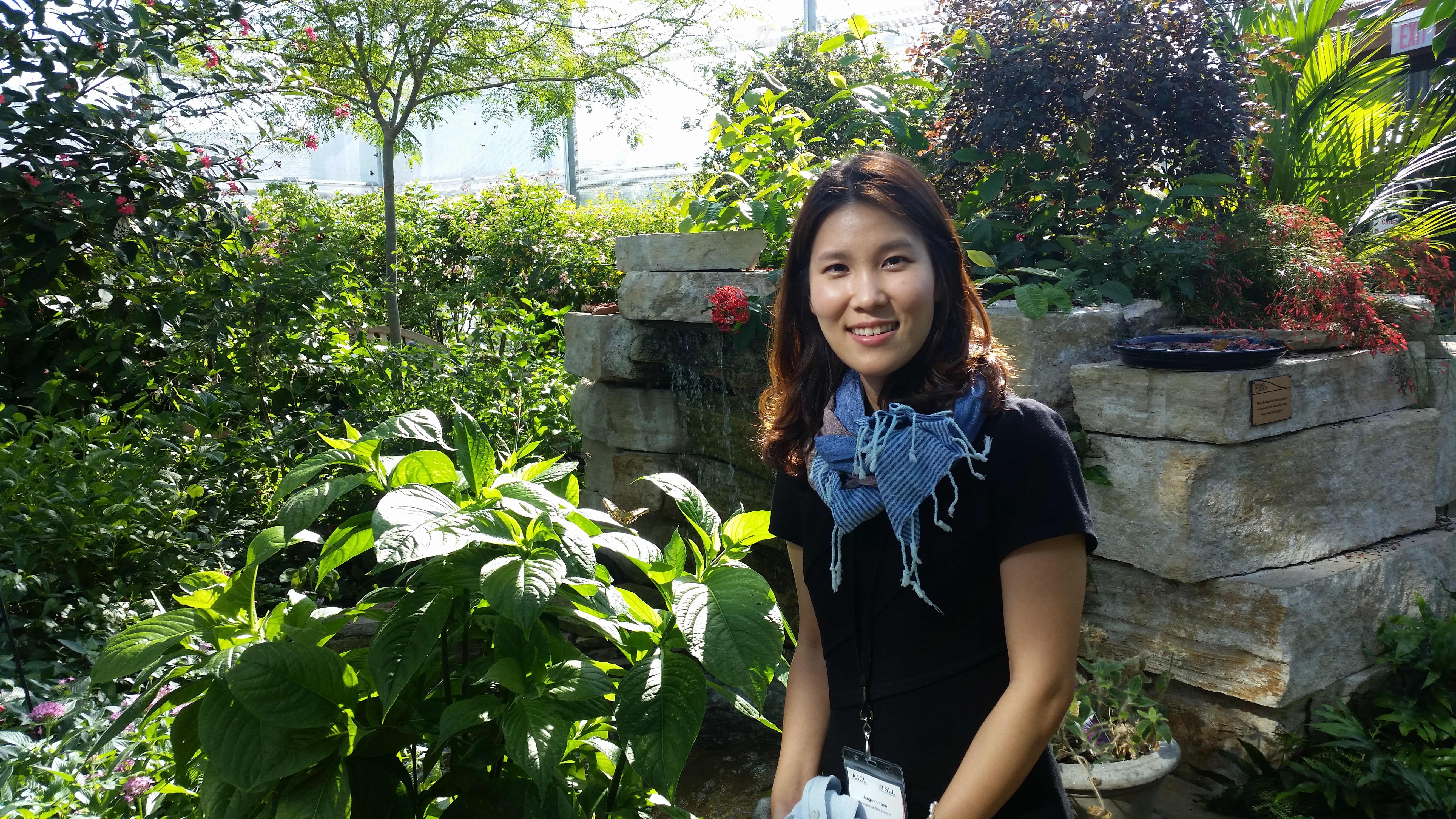 November 11, 2020
Jungwan Yoon Teaches Writing in Context
Jungwan Yoon is bringing an interdisciplinary perspective to the Department of English. Yoon joined the Department in September as a Lecturer in the Writing & Communication program, and she's sharing her knowledge of applied linguistics and second language education with her students.
Yoon earned a Master's degree in English education from Sogang University in Seoul, Korea. After she moved to the U.S. to continue her education, Yoon earned a second Master's degree in Teaching English to Speakers of Other Languages (TESOL) from the University of Pennsylvania and a PhD in Applied Linguistics from Penn State University.
In her academic research, Yoon focuses on second language (L2) education and analyzes the linguistic features of academic texts such as proposals and research articles. "I am interested in studying linguistic and rhetorical choices people make in academic discourse...and I want to explore ways to apply insights from such research to writing instruction for novice writers, especially for multilingual writers," Yoon says.
Yoon considers language "a meaning-making resource and social practice," not a "fixed set of rules." She says, "I believe by examining how people use language in context, we can gain much deeper insight into what constitutes good academic writing and also help students develop more fluid views about being a 'good writer.'"
In one of her mini-courses, "Writing About Data," Yoon is doing just that. Students analyze texts from a corpus of technical writing and identify which rhetorical strategies the authors use. "By guiding students to pay more attention to the connection between form and function, I try to help them develop more sophisticated genre knowledge and make an informed decision in the way they write," says Yoon.
And her students are eager to learn. "Everyone is dedicated to performing well and is invested in their learning," Yoon says, "Sometimes they ask me tough questions and I like that because it often initiates very interesting discussions."
Yoon is shaping not only her students but also the department curriculum. "[Yoon] is not only a wonderful teacher for a wide range of CMU students, but is also making important contributions to our courses and curriculum themselves," says Mike Brokos, Assistant Director of the Writing & Communication program.
Now that she has settled down in a new part of Pennsylvania, Yoon is eager to start fresh. She says, "Because of the pandemic I haven't had many chances to explore the area yet, but I like the current place I live in (Squirrel Hill) and am looking forward to meeting all of you in person once it is safe to do so."