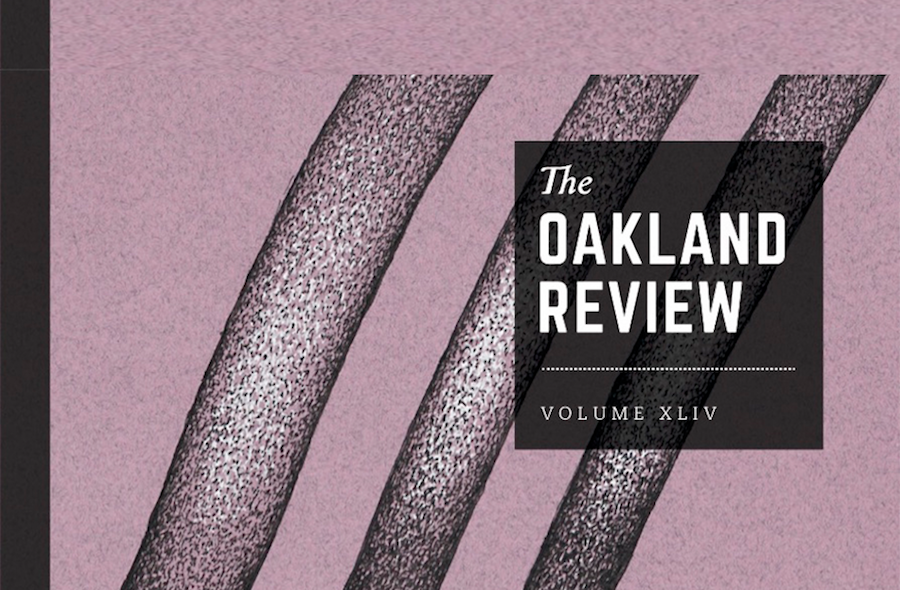 April 02, 2019
The Oakland Review Debuts at the AWP Conference and Releases Volume XLIV
By Angela Januzzi ajanuzzi(through)andrew.cmu.edu
Media Inquiries
In late March 2019, Carnegie Mellon University's national literary-arts journal The Oakland Review announced the release of Volume XLIV. Edited, produced, and distributed entirely by Carnegie Mellon University students, Volume XLIV features poetry, prose, and art by writers and artists from around the world, produced by the Creative Writing Program in CMU's Department of English.
The Oakland Review has been publishing writing and art by the campus community since 1973. In 2017, under the guidance of Creative Writing faculty advisor Lauren Shapiro, the journal began accepting work by writers and artists across the globe. The journal has already been recognized nationally, placing as a finalist in the Associated Writing Programs' Undergraduate Journal competition.
Additionally, senior staff recently attended the annual Association of Writers & Writing Programs Conference (AWP) in Portland, OR in late March. Attending the event was a milestone for the journal, since, as AWP is the premier conference for writers and publishers, the March 2019 conference was the first time The Oakland Review promoted its work alongside some of the most prestigious literary journals in the country. The Review also shared a booth with Carnegie Mellon University Press staff, who provided support and insight to the journal throughout the conference.
This year's edition of The Oakland Review includes a special insert featuring cover art by Seattle-based pen and ink artist Nathaniel Armstrong. Members of the campus community can find copies of the journal, as well as branded tote bags, in Baker Hall 260. Sample content is available on the journal's website: www.oakland-review.com.