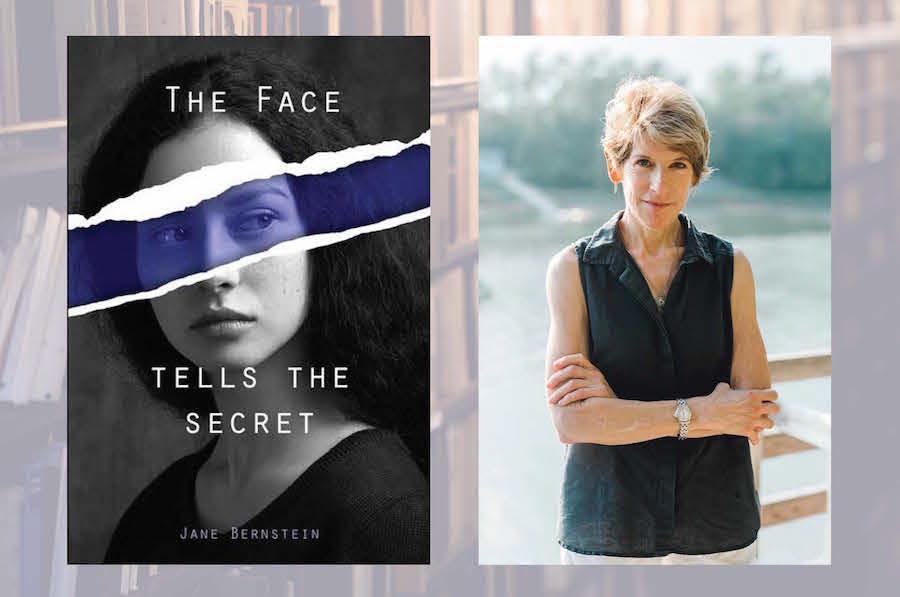 November 06, 2019
Jane Bernstein, Creative Writing Professor: On Fiction's "Dream" Life and Her New Novel
By Angela Januzzi ajanuzzi(through)andrew.cmu.edu
Jane Bernstein, professor in the Carnegie Mellon University Department of English, has created a writing career across genres. The author of three memoirs, several novels, children's literature, and a screenplay, Bernstein's newest work is a "novel that reads like memoir," according to Pittsburgh Current: "The Face Tells the Secret" (ctober 2019; Regal House Publishing). Yet for Bernstein, whose work as a CMU professor is to teach writing fiction and nonfiction as separate crafts, the acts of creating a novel rather than a piece of creative nonfiction is also a highly different lived experience.
Bernstein had been writing The Face Tells the Secret for "at least ten years." The novel follows Roxanne Garlick, a Pittsburgh-based graphic designer, who has never known the basic details of her own identity until her romantic interest tries to ingratiate himself by flying in her estranged mother from Tel Aviv. When Roxanne sees how frail her mother is, she feels compelled to return to Israel with Mom to make sure she has sufficient care.  It's there she begins to learn about her family history.
Though it is a story Bernstein had wanted to tell for years, she found it a challenge working on a novel while teaching. "You can more easily pick up and enter an essay after a few days away, but with a novel it's much harder. You're building a whole world, with characters and different threads. It's a bigger thing to hold in your head." More than once she gave up on the novel. "I started another novel I'm now working on," said Bernstein. "I wrote several essays, wrote 'Gina' ['from Siberia,' the children's book co-authored with her daughter], and of course taught here. There's been a lot of on and off.  Some of that has to do with what's at stake."
"What's at stake" for Bernstein these days involves many larger questions beyond each writing project alone. After a successful and prolific career of publishing and teaching, the question of why one continues to write, or why one should even keep telling their stories, consistently rises up around her work.
"It splits like this for a lot of writers. When you're doing it and it's a good day, and you're in that flow state, there's a sense of elation and a belief that maybe you're telling a story that hasn't been told, and that it matters. But when I'm away from it, it feels like a dream, and I should be out in the world, being useful. Then I'll read something powerful, and I'm reminded that nothing feeds me the way literature does, and that it matters. It really does."
For The Face Tells the Secret, Bernstein held a reading and conversation with fellow CMU English professor Jane McCafferty at White Whale Books in Pittsburgh, on Tuesday, October 29.
She will have a reading and Q&A at Powerhouse Arena in Brooklyn, New York on December 10 and additional fall events in Boston and Philadelphia.

Currently, even in spite of her thoughts above, Bernstein is working on finishing her next new novel.
---
Order a copy of "The Face Tells the Secret" here.
Readers can sign up for Jane Bernstein's newsletter on her website here.