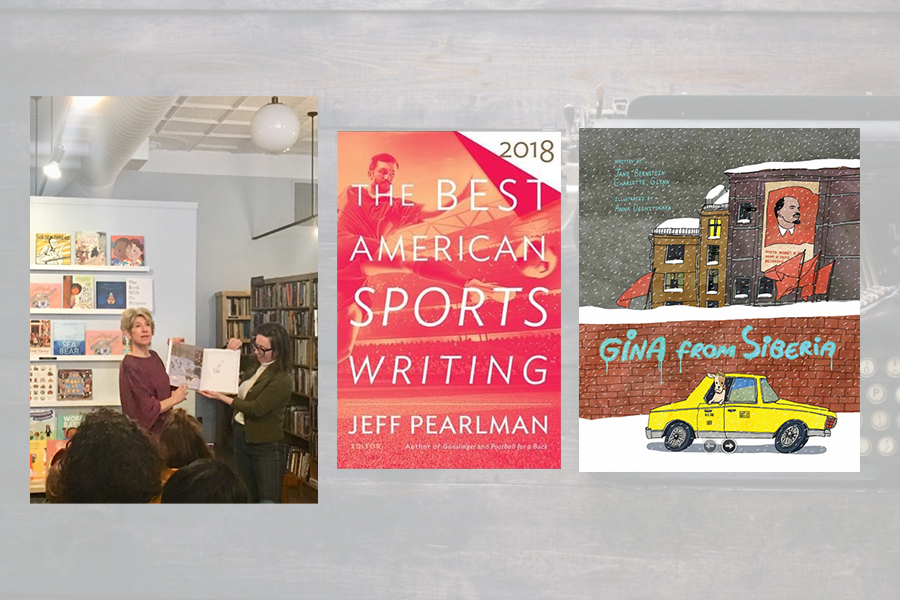 February 18, 2019
Creative Writing Professor Jane Bernstein's Newest Works: From Experience to Imagination
By Angela Januzzi ajanuzzi(through)andrew.cmu.edu
When most writers publish a range of genres in as short a span as Jane Bernstein has done over 2018, people tend to call it a "prolific" year. For Bernstein, however, Professor of Creative Writing in Carnegie Mellon University's Department of English, the last year seems more a true representation of her career's ongoing, wide array of writing styles and capacity: more the rule of how she writes rather than the exception.
Over 2018, Bernstein's projects included sports writing, a new children's book loosely based on a true story of family friends' immigration to the United States, creative nonfiction, and acceptance of her next novel.
"I'm always writing something," says Bernstein. "For the last years, the big 'something' has been a novel that's taken up most of my dream time and attention.  During the academic year, if I didn't have big enough blocks of time to work on the book, I'll turn to shorter works, but in the summer, when I can write fulltime, I'd work on the novel during the week and an essay or something shorter on the weekends."
Most recently, Bernstein and her co-author – and daughter – Charlotte Glynn released the illustrated children's book "Gina from Siberia", based on family friends' immigration from Siberia to New York City in 1978 — as told from the perspective of their wire-haired terrier, Gina. "From the start we knew Gina's story would be about her being uprooted from her home and thrown into a strange new place, but we couldn't quite figure out the best way to tell that story.  Then each of us got busy with other projects. Finally, in the summer of 2016, we got serious…I wrote a draft, we edited it together, and then we worked on a storyboard. Eventually we found an amazing illustrator who lives in Moscow."
 Also last year, published in Best American Sports Writing: 2018, her essay "Still Running" (originally in The Sun) chronicles her love affair with running, across several decades, geographies, and versions of herself. In her personal essay "Diggerland" (NextTribe; September 2018), Bernstein explores her true-life unique experience as a woman in a construction-equipment park, finding deep joy on her 69th birthday controlling immense, heavy machinery, when "that day and the days that followed…I felt I could move heaven and earth."
As is reflective of the Department of English at CMU, Bernstein has a more varied writing background than what she teaches and creates, even now. "I actually did a tiny bit of journalism a zillion years ago, but I was terrible at it, and really only wanted to be a fiction writer. After my first novel was published, I started writing screenplays. Though I enjoyed it, as is standard in the industry, much of what writers get paid to write never gets made, which I found disheartening. I kind of fell into memoir, and that gave me the ability to write from experience, rather than from solely from imagination."
Regardless, proving again her work is just as vibrant from experience or imagination, Bernstein's next novel, "The Face Tells the Secret" is set to publish in fall 2019.
--
Above from left: Jane Bernstein reads with daughter and co-author Charlotte Glynn during an event for their children's book Gina from Siberia, based on the true experiences of an immigrant family and their dog, Gina, during the Cold War. (Photo at White Whale Bookstore, February 3, 2019; book illustrated by Anya Desnitskaya.); Cover of The Best American Sports Writing (2018); Cover of Gina from Siberia.