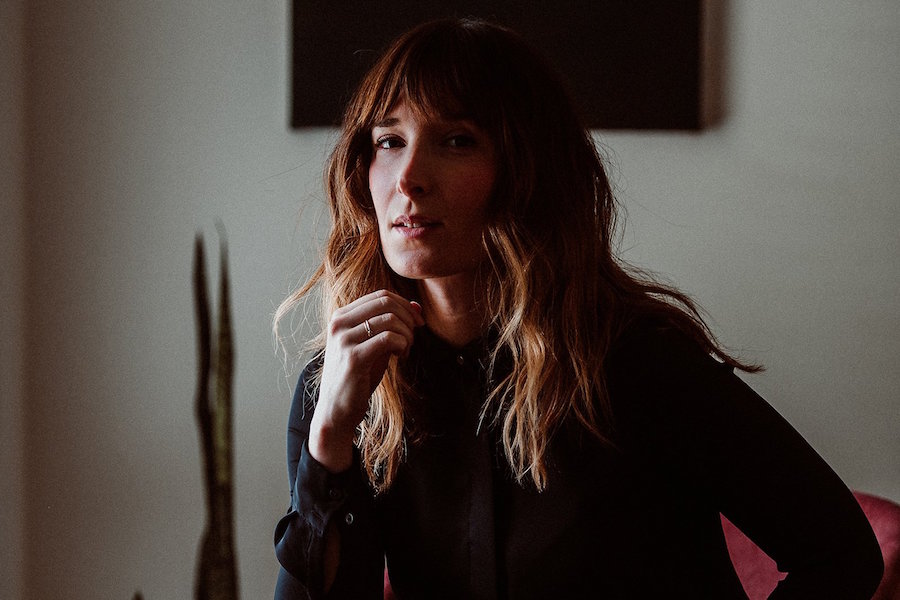 November 01, 2019
Cameron Dezen Hammon, Creative Writing B.A. Alum: Memoir and "Falling in Love with Language" at CMU English
By Angela Januzzi ajanuzzi(through)andrew.cmu.edu
Media Inquiries
Cameron Dezen Hammon is a Creative Writing B.A. alumna ('97) of the Department of English at Carnegie Mellon University. Now an author and musician, her new memoir "This is My Body: A Memoir of Religious and Romantic Obsession" launched from Lookout Books on October 22, 2019. An exploration of faith and faltering, her "generous and unflinchingly brave" (Kirkus Reviews) debut weaves her zealous conversion to evangelicalism with the search for a more progressive theology, and the endurance of marriage. Part inspiring spiritual memoir, part incisive cultural critique, her story of finding and losing faith is ultimately one of rebuilding a truer, braver self.

Do you recall why you chose CMU, Cameron?
The Creative Writing undergraduate degree was the reason I chose CMU. At the time, it was one of the few universities that offered a BA in CW, and I knew that I wanted to learn how to become a writer. I also spent a few weeks at CMU in the summer before my junior year of high school, as part of a pre-college Drama program, and I fell in love with it.
 
What was your career trajectory – both related to writing and not – after graduating CMU English? 
I started my career in PR and marketing in NYC. In 2001, I had a quarter life crisis and a religious conversion. I moved to Texas from New York and became a music minister in evangelical churches. My memoir is about that strange experience, what I experienced as a woman and a leader inside a system designed to silence me, and how I found my way back from it.

What are you working on right now? 
I'm writing essays to support the release of my memoir, as well as planning a national book tour that starts on 10.22 in Houston, where I live with my family. I'm also working on a novel, in fits and starts, about killer whales, biotech, and dangerous mothers.
 
How did the Creative Writing undergraduate program at CMU English help you prepare for life and/or work as a writer?
My experience at CMU was magical. I had incredible professors (Jim Daniels, Gerry Costanzo, Hilary Masters, and Sharon Dilworth). It taught me to value writers and writing. It made me fall in love with language. 

You can find more about this alumna, her work, and events schedule on her website here.