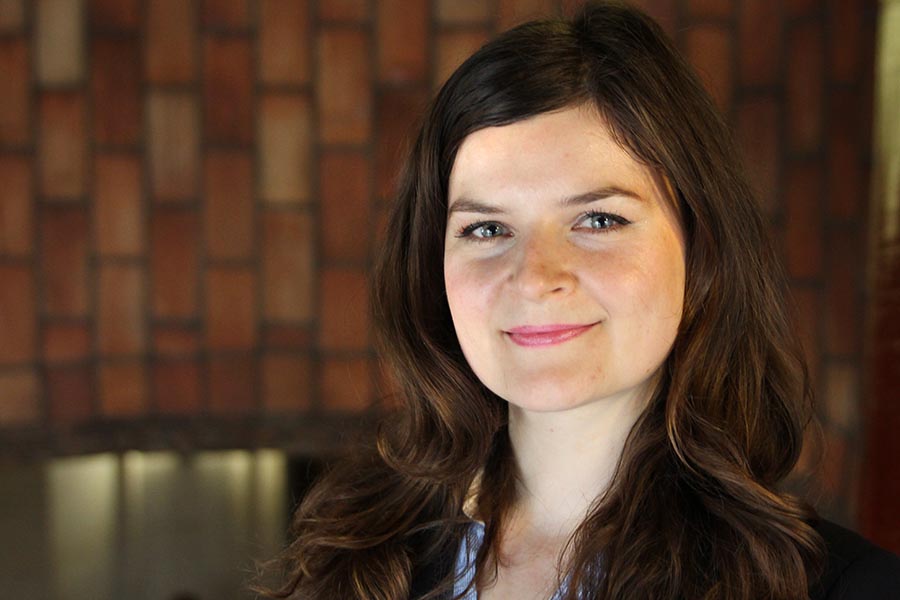 March 08, 2018
Poznahovska Wins Award from Technical Writing Association
By Daniel Hirsch djhirsch(through)andrew.cmu.edu
In anticipation of its annual conference, the Association of Teachers of Technical Writing (ATTW) grants a group of graduate student awards to aid in particularly promising research. This year, Carnegie Mellon University's Maria Poznahovska, a Ph.D. candidate in Rhetoric, is among its recipients.
Poznahovska is one of three recipients earning a $750 grant and a featured spot on one of ATTW's work-in-progress panel presentations during its 2018 conference happening this month in Kansas City.
"It's a really great opportunity," Poznahovska said recently.  "I'm looking forward to keeping in contact with this organization and working with them in the future."
Referred to the award by one of her advisers Teaching Professor Joanna Wolfe, Poznahovska described the ATTW award as a perfect fit for her project about technical writing. Poznahovska's research, which will make up her dissertation, focuses on how collaborators of different language proficiencies work together to co-author documents.
"What I've found is that non-native speakers often feel resentment that their ideas are being left-out, while native speakers tend to resent having to do much of the work," Poznahovska said. "It's largely a collaboration problem and I'm interested in what strategies can be implemented to prepare people for this kind of conflict."
In her message to Poznahovska announcing the award, ATTW President Michelle F. Eble wrote that the award selection committee was "very impressed with the project's research methodology. "By connecting workplace practices to pedagogical issues, the project promises to make strong contributions to the field with immediate practical use."
In part, the inspiration for the project stems from Poznahovska's own life experience being as non-native English speaker. Her parents are Russian and Ukrainian and she immigrated to the United States when she was five-years-old.
"I've always been interested in language and how people find ways to communicate across language barriers," Poznahovska said. 
Poznahovska will use her award money to fund her research and conduct interviews. She's already interviewed a wide variety of writers working at tech companies in the US, Europe, and India.
"Through this research I plan to generate some pedagogical interventions and best practices that professionals can use to successfully work together," Poznahovska said. "It's my hope that this award is the start of great collaboration going forward."