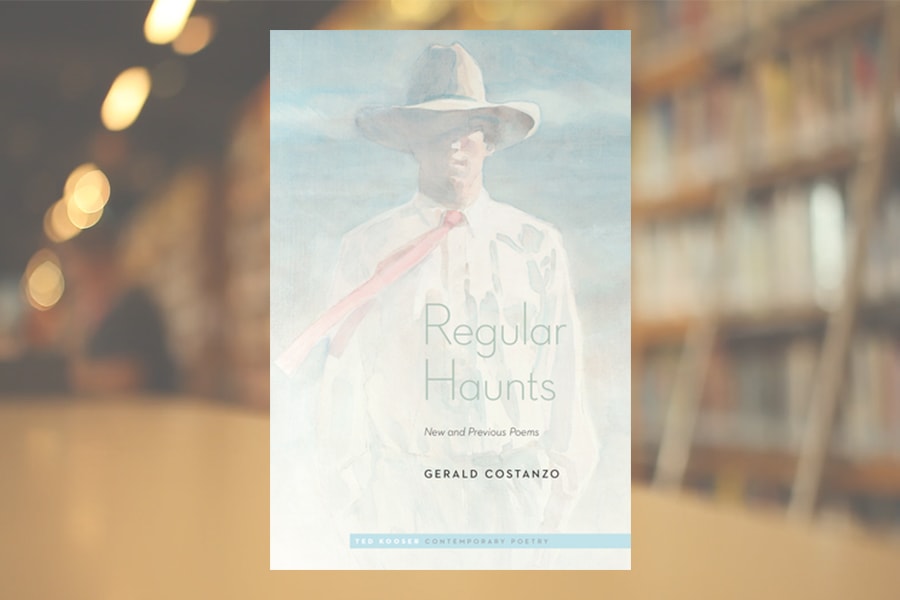 March 28, 2018
Gerald Costanzo Revisits "Regular Haunts" in New Collection
By Shilo Rea shilo(through)cmu.edu
Never one to shy away from using wit and satire to poetically describe American life, Carnegie Mellon University's Gerald Costanzo deconstructs a fleeting, popular and consumer culture in his new book, "Regular Haunts."
Published by the University of Nebraska Press and part of the Ted Kooser Contemporary Poetry series, "Regular Haunts" is a selection of Costanzo's life's work. It features nearly 30 new poems, half of which are introduced by epigraphs from mystery novels. The poems range in topic from life and in an exclusive arts and tourist community to a disliked boss who has fallen on hard times.
Fifty previous pieces from Costanzo's more than four-decade career round out the book.
Called the "prophet of American consumer culture," Costanzo, professor of English in the Dietrich College of Humanities and Social Sciences, writes in parables, fables and jokes—but with a serious undertone—of a culture where genuine emotion cannot be found yet its semblance can be endlessly marketed.