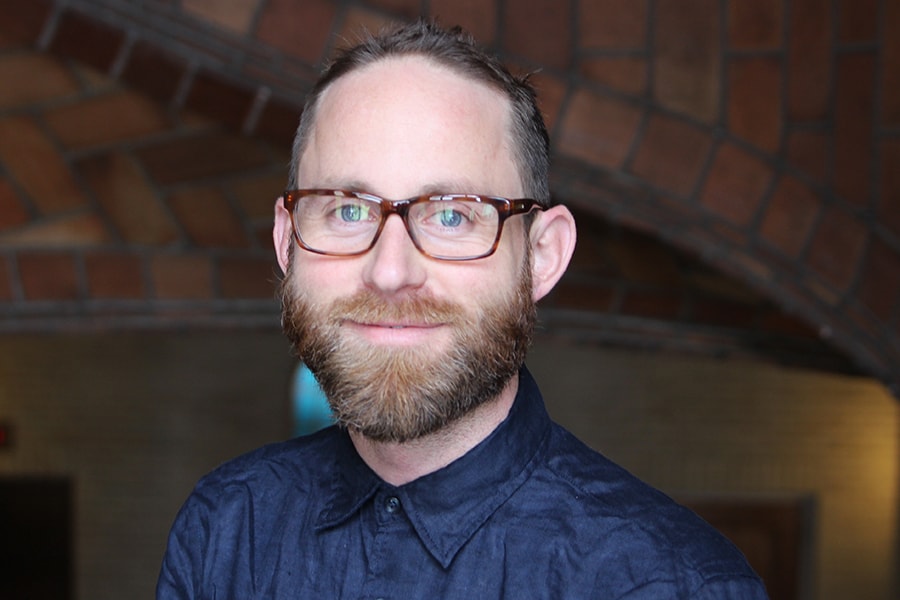 May 23, 2018
Will Goldby Wins Erwin R. Steinberg MAPW Scholarship
By Daniel Hirsch djhirsch(through)andrew.cmu.edu
The M.A. in professional writing program at Carnegie Mellon University has selected Will Golby as this year's recipient of the Erwin R. Steinberg MAPW Scholarship.
The Steinberg Scholarship, named after Dr. Erwin R. Steinberg who founded the Department of English's professional and technical writing programs, is awarded annually to a third semester MAPW student who excelled in the required Style course and who also showcases values of integrity, intellectual curiosity, and citizenship.
"In deciding the award, committee members noted not only Will's outstanding performance in the Style course, but also his ability to apply his knowledge of style in new contexts, as well as his curiosity, leadership, and good citizenship," said Chris Neuwirth professor of English and director of the graduate professional writing program.
Along with the recognition, as recipient of the Steinberg Scholarship Golby will receive a $1,500 award for the fall 2018 semester.
"I am beyond honored to be the 2018 recipient of the Erwin R. Steinberg MAPW Scholarship," Goldby said after receiving the news of his win. "The course in Style has not only transformed my writing and understanding of clear communication, but all my experiences in the English department at CMU have been some of the most stimulating, enjoyable, and rewarding of my academic career."
Goldby is a prospective technical writer who plans on authoring software and API documentation. While at CMU, he's taken classes both within the Department of English and the School of Computer Science.
"I feel lucky to be part of such an intimate yet diverse department that values and encourages interdisciplinary insights and exploration," Goldby said. "The MAPW program is a prime exemplar of Carnegie Mellon's dedication to excellence, research, and innovation."