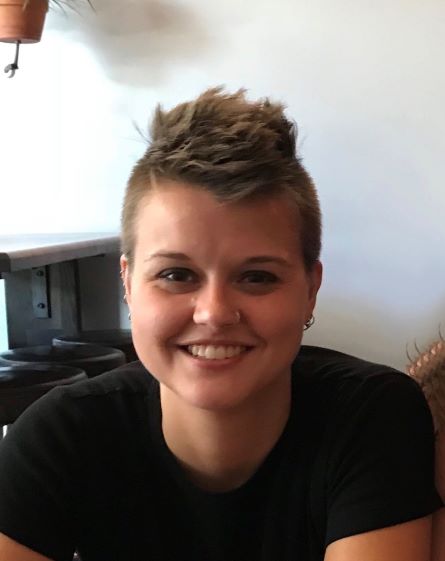 November 20, 2018
MA in Professional Writing Alum Erin Rovelstad: Helping "Engineers to End Users"
By Angela Januzzi ajanuzzi(through)andrew.cmu.edu
 Following her graduation with a Masters in Professional Writing in December 2017, Erin has been hired as a Technical Writer at LinkedIn, conveying complex software topics to engineers there. Erin recently answered some questions about her work and the impact that her time in the Department of English at Carnegie Mellon University has had on her professional writing career so far.
What are you working on right now? 
I'm currently advising the LinkedIn Feed team on how to document their new product onboarding process. It's interesting since I normally work with more internally-facing tools, but the feed is something you see every time you use the LinkedIn app. It's fun knowing that my work is helping engineers to help the end user.
What's a project that you're particularly excited about and why?
A project I'm really excited about is our DocIn project. Basically, we're moving from a documentation model where everything lives in the rat's nest of our internal wiki to a repository model like GitHub. We are going to be putting the documentation in the same repository as the code, and engineers will see when they change their code that they need to update the documentation too.
This repository will be highly searchable, customizable and will hopefully be the solution to most of the current internal documentation concerns at LinkedIn.
When you first came to do your MAPW, what did you hope to get out of it?
My main goal when I came to CMU was to learn skills to get me a better paying job. I'd been an editorial assistant for an academic journal for three years. I knew if I wanted to move up in the world, I was going to need more professional skills -- and if I could make money with writing, well that would be great!
Did those goals change over your time here?
They didn't so much change as become more directed. I realized I really liked technical writing. I'd always really loved tech, but I never thought I'd be able to work in the industry because I couldn't code and am absolutely abysmal at math. During the MAPW program, I learned that good technical writers are actually highly in demand at large tech companies. So I set my aim to get an internship with one of those companies. Things eventually worked-out and here I am. If you would have told me two years ago I would be in California working in tech, I never would have believed it. 
Is there anything you think current or prospective students should know about the MAPW program that's not immediately apparent?
Sometimes, in the dark despair of nights when I was struggling to finish projects, looking into the abyss of Adobe InDesign or whatever, I would wonder if all the work I was doing was going to be worth it…But it's absolutely 100% worth it. All the work you do in the program is shaping you into a better professional. And when you get out of the program, you are going to have a really honed set of skills that will take you far, no matter if you want to do tech writing or marketing or journalism. Whatever it is you want to do, the MAPW program is going to help you become one of the best at doing it.