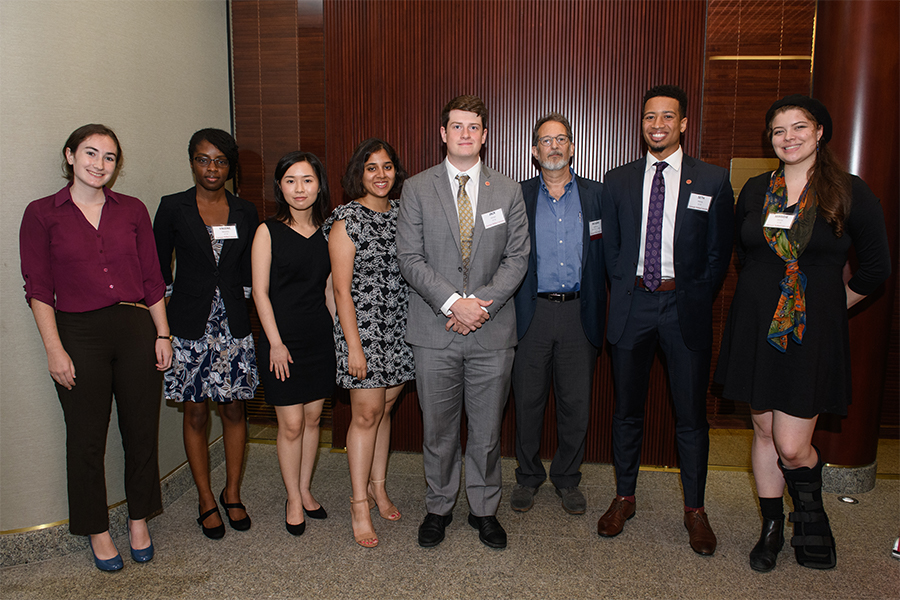 November 28, 2018
Two Department of English Students Named Andrew Carnegie Society Scholars
By Angela Januzzi ajanuzzi(through)andrew.cmu.edu
Earlier this fall, two seniors in the Department of English were selected to represent the Dietrich College of Humanities & Social Sciences as 2018-19 Andrew Carnegie Society (ACS) Scholars. Congratulations to Margaret (Maggie) Mertz and Valene Mezmin on receiving this honor.
This year, Mertz will graduate as a BA Creative Writing and BA Global Studies, and a Film Studies minor; Mezmin will graduate a BA Professional Writing and a BS Physics.
ACS Scholars are undergraduate seniors who embody Carnegie Mellon's high standards of academic excellence, volunteerism, leadership and involvement in student organizations, athletics or the arts. Each year, 40 seniors are selected by their deans and department heads to represent their class in service and leadership.
The ACS Scholars program was launched in 1975, and has recognized over 1,000 students to date. Each ACS Scholar receives a monetary award, made possible by the generosity of Andrew Carnegie Society members, to support their academic and personal growth.
ACS Scholars also work together to present a gift back to the university community. Through this opportunity, the Scholars also take part first-hand in the satisfaction of philanthropic giving.
For more on other winners and this story from Dietrich College, please visit: https://www.cmu.edu/dietrich/news/news-stories/2018/october/andrew-carnegie-scholars.html