February 07, 2017
PhD Student Receives Award, Grant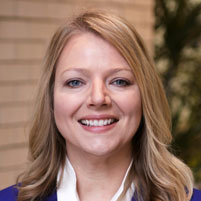 Last fall kept CMU English's Susan Tanner busy. As the Ph.D. in Rhetoric student was accepting an award in Philadelphia, she was being approved for new grant work.
 
Tanner's paper "Intertextuality In Three Supreme Court Cases: An Analysis of Process and Agency" won "Best Paper" in the Law and Communication Division at the National Communication Association Conference in November.
 
"This is all part of what leads up to my dissertation where I look at process and agency and the degree in which, in Supreme Court opinions, the law is set to speak for itself instead of judges interpreting it," Tanner said.
 
Around the same time, Tanner was being approved for the ProSEED/Crosswalk Seed Grant for a collborative video project. Working with Teaching Professor Joanna Wolfe, the Global Communication Center's Nisha Shanmugaraj, PhD in Rhetoric Student Ryan Roderick, and PhD in Literary and Cultural Studies student Pierce Williams, the videos are going to be produced as supplemental teaching tools.
 
"The series of videos are geared primarily toward '101' students for the basics of writing to other othings Carnegie Mellon-specific, such as genre," Tanner said.
The videos are planned to be about 10 minutes each, and they'll be lead by writing instructors in areas of their own expertise.