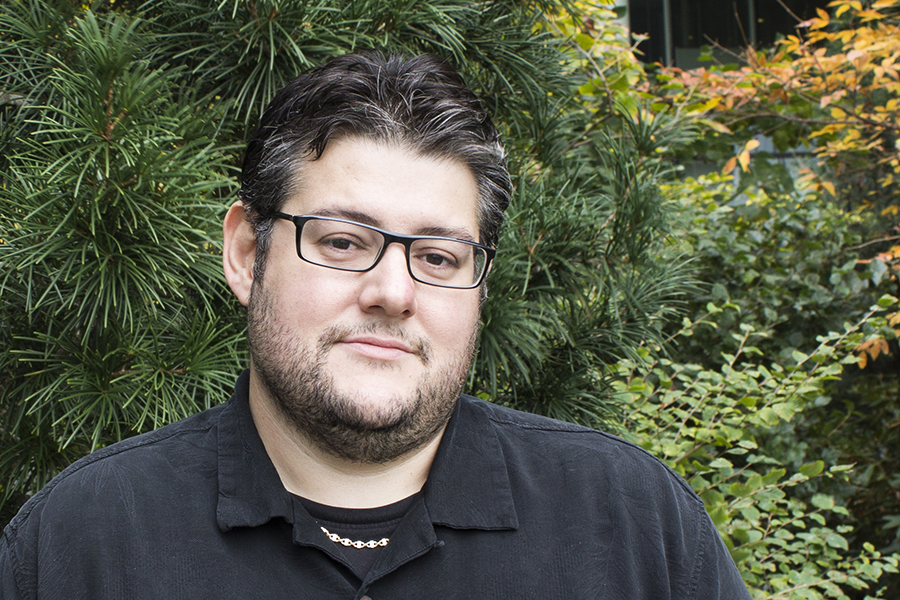 November 20, 2017
Kevin González Granted NEA Creative Writing Fellowship
By Daniel Hirsch djhirsch(through)andrew.cmu.edu
Earlier this month, the National Endowment for the Arts (NEA) named 36 writers as members of its 2017-2018 class of Creative Writing Fellows — a highly prestigious honor that comes with a $25,000 grant. One of them was Kevin González, assistant professor of English at Carnegie Mellon University.
"I'm incredibly honored and grateful to have been awarded this grant," González said.
The Creative Writing Fellowships aim to give writers from across the country the freedom to create, revise and conduct research for ongoing writing projects. For González, this means working on a new novel called "Statehood."
"It's a book that spans three generations and examines, among other themes, the shifting social and political landscape of Puerto Rico from the 1940s to the present," said González, adding that the grant will allow him to do further research and fund potential writing retreats.
González was selected from nearly 1,700 eligible applicants reviewed in an anonymous process and judged on the artistic excellence of the work sample provided. According to Sharon Dilworth, associate professor of English and director of the Creative Writing Program, there's no lack of artistic excellence in González's work.
"Kevin is an impressive and talented fiction writer and I'm sure this award is only one of the many national awards he's sure to win. The creative writing program is proud to have him as part of our faculty," Dilworth said. "The NEA has become extremely competitive, so many writers apply, so this recognition is incredibly important in a writer's life today. "
González joins a list of past NEA Fellowship recipients that include such literary luminaries as novelists Jhumpa Lahiri, Jonathan Franzen, Annie Proulx and Jeffrey Eugenides and poets Sharon Olds, James Tate and Mary Oliver. (The award alternates each year between writers of poetry and prose.) The full list of this year's winners can be found on the NEA website here. 
--
Above: Kevin González, photo by Heidi Wiren Bartlett.