February 07, 2017
Joanna Wolfe Receives Communications Award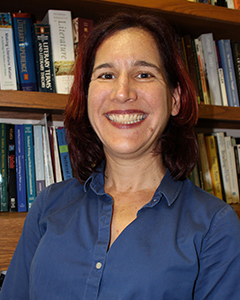 Teaching professor of English, Joanna Wolfe has been awarded the 2017 Conference on College Composition and Communication (CCCC) Technical and Scientific Communication Award in the category of Best Article on Pedagogy or Curriculum in Technical or Scientific Communication.
Her winning piece, "Teaching Students to Focus on the Data in Data Visualization" was included in Volume 29, Issue 3 of the Journal of Business and Technical Communication.
Joanna will be presented with the award in March at the 2017 CCCC Convention in Portland, Oregon.
Congratulations, Joanna!