September 15, 2017
Professor Sharon Dilworth Behind New Play Reading Series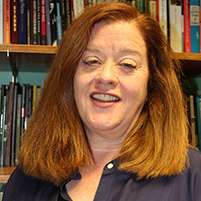 Threadbare Theater, the brainchild of award winning and nationally recognized playwrights and writers Tammy Ryan and Sharon Dilworth, will launch Threadbare New Play Reading Series this month.
On occasional Monday evenings, Wigle Whiskey's new Threadbare Cider House & Meadery will offer a chance to hear brand new full length plays read by seasoned professional actors, with a talkback with the playwrights. Admission is free and includes a chance to taste some just-brewed cider.
"The reading series is something new in Pittsburgh — a chance for playwrights to hear their work and to develop their work with actors and an audience. Theater has to be experienced, even in the early drafts so this will be so important for the writers and hopefully entertaining as well," said Dilworth, associate professor of English and director of the Creative Writing Program.